Amazon Prime day is here!
I get more excited for Amazon Prime Day than Black Friday or Cyber Monday.

Amazon always has amazing deals and discounts on basically everything.
Just so you know, MOMtivational may earn commissions from the shopping links included on this page. We can't guarantee deals will still be running or that there will be inventory available.


What Is Amazon Prime Day?
Amazon Prime day is a two-day event that started in 2015. This year, Prime Day is October 13-14.
During the event, prices drop to all-time lows. Many times even lower than the specials you see on Black Friday and Cyber Monday (see why. it's my favorite?!)
It is always a huge event. Last year, Prime members bought over 175 million items.
Who Can Take Advantage Of Prime Day Specials?
Only Prime member can shop the special on Prime Day.
If you aren't an Amazon Prime member you can sign up for FREE for 30-days to try it out.
What Are The Best Deals On Prime Day?
We've rounded up some of the best discounts available for Prime Day 2020, which starts on October 13th at 12 A.M. PT (3 A.M EST).

Keep in mind that Prime Day Discounts DO change and fluctuate, so if an item below is at full-price when you click, add it to your watch-list as it can be discounted again later on in the day.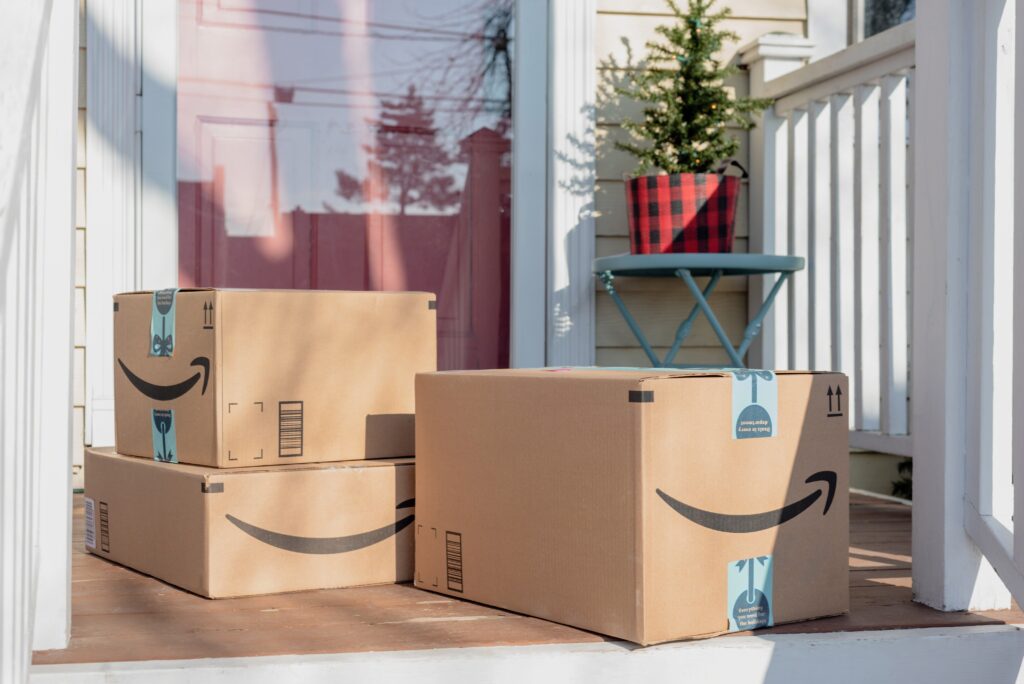 Baby Car Seats
Save 33% on the Safety 1st Grow and Go 3-in-1 Convertible Car Seat
Save 30% on the Maxi-Cosi Pria 85 Max Convertible Car Seat
Save 27% on the Diono 2020 Radian 3RXT 4-in-1 Convertible Car Seat
Save 26% on the Maxi-Cosi Pria 85 Convertible Car Seat
Save 25% on the Chicco KeyFit 35 Infant Car Seat
Save 25% on the Chicco Fit4 4-in-1 Convertible Car Seat
Save 25% on the Chicco MyFit Harness + Booster Car Seat
Save 25% on the Chicco Bravo Trio Travel System
Save 20% on the Evenflo Gold SensorSafe SecureMax Smart Infant Car Seat
Save 33% on the Graco SnugRide SnugLock Extend2Fit 35 Infant Car Seat
Save 27% on the Graco Extend2Fit Convertible Car Seat
Save 26% on the Graco Recline N' Ride 3-in-1 Car Seat
Save 24% on the Diono 2020 Radian 3RXT 4-in-1 Convertible Car Seat
Save 21% on the Graco SlimFit 3-in-1 Convertible Car Seat
Save 20% on the Maxi-Cosi Pria 85 Max Convertible Car Seat
Strollers
Save 25% on the Chicco Bravo Trio Travel System
Save 20% on the Evenflo Pivot Xpand Smart Modular Travel System
Save 20% on the Pivot Xplore All-Terrain Stroller Wagon
Save 38% on the Baby Trend Sit n Stand Sport Stroller
Save 33% on the Graco Breaze Click Connect Stroller
Save 30% on the Graco DuoGlider Double Stroller
Save 30% on the Graco Verb Travel System
Save 28% on the Graco Modes Element Stroller
Save 25% on the Graco Modes Click Connect Stroller
Save 23% on the Maxi-Cosi Lara Lightweight Ultra Compact Stroller
Save 20% on the Graco Modes Duo Double Stroller
Save 20% on the Baby Jogger City Tour 2 Single Stroller
Diaper Deals
Save up to 55% on the JuJuBe Be Light Diaper Bag
Save 30% on the Regalo 2-in-1 My Little Potty Training & Transition Potty
Save 20% on Mama Bear Gentle Touch Diapers
Save 20% on Earth + Eden Baby Diapers
Save 20% on the SmartNappy Cotton Muslin Diaper by Amazing Baby
Save 57% on the Mokaloo Diaper Bag Backpack
Save 44% on Aquaphor Baby Healing Ointment
Save 43% on the Ruvalino Diaper Bag Backpack
Save 40% on Alvababy Baby Cloth Diapers
Save 39% on the Aquaphor Baby Healing Ointment To-Go Pack
Save 36% on Bambo Nature Eco Friendly Premium Baby Diapers for Sensitive Skin
Save 30% on Huggies Little Snugglers Baby Diapers
Save 25% on Pampers Pure Protection Disposable Baby Diapers
Save 23% on Pull-Ups Learning Designs Girls' Training Pants
Baby Wipe Deals
Save 20% on WaterCotton Baby Wipes
Save 30% on Pampers Sensitive Baby Wipes
Save 27% on Pampers Sensitive, Perfume-Free Baby Wipes
Save 23% on Huggies Natural Care Sensitive Baby Wipes
Save 21% on the Prince Lionheart Ultimate Wipes Warmer
Save 20% on Babo Botanicals Sensitive Baby 3-in-1 Face, Hand & Body Wipes
Baby Monitors
Save 50% on the Summer Baby Pixel Cadet Video Baby Monitor
Save 49% on the Summer Baby Pixel Video Baby Monitor with 5-inch Touchscreen and Remote Steering Camera
Save 48% on the Summer Lookout Duo 5-inch LCD Video Baby Monitor
Save 43% on the Summer Baby Pixel Zoom HD Video Baby Monitor
Save 30% on the LBtech Video Baby Monitor
Save 29% on the VAVA 720P 5″ HD Display Video Baby Monitor (October 14 only)
Save 20% on the Nanit Plus Smart Baby Monitor and Wall Mount
Save 20% on the Nanit Plus Smart Baby Monitor and Floor Stand
Save 20% on the Nanit Complete Bundle with floor stand
Nursery Deals
Save 67% on the Halo 3-in-1 DreamNest Plus Bassinet
Save 60% on the Halo 3-in-1 DreamNest Bassinet
Save 50% on the Regalo My Play Deluxe Extra Large Portable Play Yard
Save 47% on the Splashin'kids Inflatable Tummy Time Premium Water Mat
Save 43% on the VTech Myla The Monkey Baby Sleep Soother
Save 43% on the VTech Myla The Monkey Baby Sleep Soother
Save 38% on the Fisher-Price Baby's Bouncer Geo Meadow
Save 36% on the Delta Children Gavin Nursery Glider
Save 34% on the Evolur Raleigh Basic Glider Rocker
Save 33% on the Eufy Add-on Baby Camera Unit
Save 33% on the Dream On Me Jayden 4-in-1 Mini Convertible Crib And Changer
Save 33% on the MyBaby White Noise Machine for Babies
Save 33% on the South Shore Cotton Candy 3-Drawer Dresser with Baskets
Save 33% on the Baby Relax Rylan Swivel Glider Recliner Chair
Save 31% on the Storkcraft Pacific 4-in-1 Convertible Crib and Changer
Save 30% on the Regalo Sensory & Learning My Play Mat
Save 30% on the Regalo My Play Deluxe Portable Play Yard
Save 29% on the Dream On Me Bailey 5-in-1 Convertible Crib
Save 28% on the Evolur Waverly 5-in-1 Full Panel Convertible Crib
Save 28% on the Halo Bassinest Swivel Luxe Series Sleeper
Save 27% on the Dream On Me Chelsea 7-in-1 Convertible Crib
Save 26% on the Dream On Me Emily Changing Table
Save 25% on the Graco Simple Sway Baby Swing
Save 23% on a two-pack of American Baby Company Waterproof Quilted Fitted Mattress Pad Covers
Save 21% on the Graco Parker Semi-Upholstered Glider and Nursing Ottoman
Save 21% on Hudson Baby Unisex Baby Cotton Muslin Swaddle Blankets
Save 21% on the Skip Hop Vibrant Village Smart Lights Baby Play Gym
Save 20% on the Fisher-Price Deluxe Kick 'n Play Piano Gym
Save 20% on the DockATot Deluxe+ Dock
Save 20% on the Storkcraft Portofino 4-in-1 Fixed Side Convertible Crib Changer
Save 20% on the Petit Dreams Bassinet Sheet
Save 20% on the Dream On Me Ava 4-in-1 Convertible Mini Crib
Save 20% on the Little Chicks Winston Pressure Mounted Security Gate
Save 20% on the Petit Dreams Changing Pad Cover
Baby Carrier Deals
Save 42% on the Lillebaby Complete All Seasons Six-Position 360° Ergonomic Baby and Child Carrier
Save 36% on the Lillebaby Complete Airflow Six-Position Baby Carrier
Save 31% on the Ergobaby 360 All-Position Baby Carrier with Lumbar Support and Cool Air Mesh
Save 25% on the Infantino Cuddle Up Carrier
Save 20% on the Moby Hip Seat and Baby Carrier
Save 15% on the Ergobaby Adapt Ergonomic Multi-Position Baby Carrier with Cool Air Mesh
Toy Deals
Save 60% on the Gund Pusheen Mermaid with Star Plush Stuffed Animal Cat
Save 48% on the Melissa & Doug Luke & Lucy Twin 15-inch Dolls
Save 42% on the Learning Resources Gears! Gears! Gears! 100-Piece Deluxe Building Set
Save 40% on the Mega Bloks First Builders Big Building Bag with Big Building Blocks
Save 38% on the Gund Cozys Collection Lion Jumbo Stuffed Animal Plush
Save 38% on the Learning Resources Build & Spin: Farm Friends
Save 33% on the Fisher-Price Patient and Doctor Kit
Save 32% on the Munchkin Scoop Drain and Store Bath Toy Organizer
Save 30% on the Learning Resources Hoot the Fine Motor Owl
Save 29% on the Manhattan Toy Winkel Rattle & Sensory Teether Toy
Save 28% on the Melissa & Doug Deluxe Wooden Cooktop Set
Save 25% on the Baby Einstein Glow & Discover Light Bar Activity Station
Save 20% on the Fisher-Price Linkimals Smooth Moves Sloth
Save 20% on the Manhattan Toy Little Jurassics Chomp Dino Baby Soothing Blankie
Baby Feeding Deals
Save 25% on the Chicco Stack 1-2-3 Highchair
Save 15% on the Elvie Pump Single Silent Wearable Breast Pump
Save 15% on the Elvie Pump Double Wearable Breast Pump
Get an additional $20 off the Elvie Pump Double Wearable Breast Pump (October 14 only)
Get an additional $10 off the Elvie Pump Single Silent Wearable Breast Pump (October 14 only)
Save 35% on Lansinoh Breastmilk Storage Bags
Save 30% on the Lansinoh Breastmilk Collector
Save 30% on a four-pack of Lansinoh 8-ounce Glass Bottles
Save 20% on the Lansinoh Manual Breast Pump
Save 20% on the Lansinoh SmartPump 2.0
Save 20% on the Lansinoh Extra Pumping Set
Save 20% on the Lansinoh Breastfeeding Bottle
Save 30% on the Regalo My High Chair Portable Travel Fold & Go Highchair
Save 30% on the Regalo My Chair 2-in-1 Portable Travel Booster Seat & Activity Chair
Save 20% on the Hegen Newborn Baby Bottle Basic Starter Kit
Save 40% on SpoonfulOne Allergen Introduction Mix-Ins
Save 40% on SpoonfulOne Allergen Introduction Puffs
Save 20% on the Enfagrow Premium Toddler Nutritional Drink 32 oz. Powder Can (6 Pack), Natural Milk Flavor
Save 20% on the Enfagrow Premium Toddler Nutritional Drink 32 oz. Powder Can (6 Pack), Vanilla Flavor
Save 20% on the Enfagrow Premium Toddler Nutritional Drink 24 oz. Powder (4 Cans)
Save 20% on the Mama Bear Infant Feeding Wide-Neck Baby Bottle with Slow Flow Nipple
Save 20% on Mama Bear Sensitivity Milk-Based Powder Infant Formula with Iron
Save 20% on Mama Bear Gentle Infant Formula Milk-Based Powder with Iron
Save 20% on the Mama Bear Milk-Based Powder Infant Formula with Iron
Save 20% on the Mama Bear USDA-Certified Organic Milk-Based Powder Infant Formula with Iron
Save 20% on the Love & Care Advantage Non-GMO Infant Formula Milk-Based Powder with Iron
Save 20% on the Love & Care Gentle Infant Formula Milk-Based Powder with Iron
Save 20% on the Love & Care Infant Formula Milk-Based Powder with Iron
Save 20% on the Love & Care Sensitivity Non-GMO Infant Formula Powder With Iron
Save 32% on the Dr. Brown's Deluxe Baby Bottle Warmer
Save 29% on Munchkin Sponge Bottle Brushes
Save 29% on the Munchkin Snack Catcher
Save 25% on the Tommee Tippee Advanced Anti-Colic Newborn Baby Bottle Feeding Gift Set
Save 20% on the Graco Table2Table Premier Fold 7-in-1 Convertible High Chair
Baby Clothing
Save up to 40% on clothing for the whole family from Amazon Brands
Save 20% on the Amazing Baby Swaddle Blanket with Adjustable Wrap
Save 20% on the Petit Dreams Baby Wearable Blanket and Mittens Set
Save 20% on the Amazing Baby Muslin Sleeping Sack with 2-Way Zipper
Save 20% on the Amazing Baby Microfleece Sleeping Sack with 2-Way Zipper
Save 20% on the Amazing Baby Cotton Sleeping Sack with 2-Way Zipper
Save 20% on the Amazing Baby Omni Swaddle Sack
Save 20% on the Amazing Baby Muslin Swaddle Blanket
Save 20% on the Ah Goo Baby Lollipop Onesie
Maternity Clothing
Save up to 40% on clothing for the whole family from Amazon Brands
Save 59% on a five-pack of Suekaphin Maternity/Nursing Bras
Save 56% on the PharMeDoc U-Shape Pregnancy Pillow
Save up to 53% on the Motherhood Maternity Crop Length Secret Fit Belly Leggings
Save 28% on the Motherhood Maternity Clip Down Nursing Tank Top
Save 23% on the Neotech Care Maternity Belt
Kitchen Deals
Save 45% on the Rachael Ray Solid Glaze Ceramics Roasting Pan
Save 33% on the Lavazza Blue Single Serve Espresso Machine
Save 30% on the KitchenAid 100 Year Limited Edition Queen of Hearts Stand Mixer
Save 26% on the Crock-Pot 10-Quart Express Crock Multi-Cooker
Save 20% on the Cook N Home 6-Piece Bakeware Set
Miscellaneous
Save 35% on Babyganics Foaming Dish & Bottle Soap
Save 32% on Blue Lizard Baby Mineral Sunscreen
Save 30% on the Revlon One-Step Hair Dryer and Volumizer Hot Air Brush
Save 29% on the Conair 1600 Watt Compact Hair Dryer
Save 20% on the Cubcoats Kids Face Mask, Pack of 2