Breastfeeding is a very special and beautiful stage in a woman's life. However, it can be exhausting. You need a steady stream of vitamins and essential nutrients to keep your energy up.

Since everything you ingest gets passed to your baby, you need to be very mindful of everything you put into your body.

Especially since our bodies are very intelligent and will take most of the carbohydrates, fats, and numerous other components to make breastmilk. At this stage, your body will prioritize the nutrients for your baby over your body, so you need to make sure you're eating well enough for the both of you.

You want to make sure these calories count. One of the best ways is to start your morning with a healthy breakfast.


…


The Best Breakfast For Breastfeeding Moms
These are the best breakfast foods to have when you're breastfeeding because they are nutrient rich and versatile.

It is recommended to eat a high protein breakfast. A woman who is breastfeeding has a higher protein requirement than a woman who isn't pregnant or nursing. Meeting your protein needs can help maximize your milk production.

Tip: Eat snacks between meals to ensure you have high energy throughout the day and avoid hunger pangs.
Oatmeal
Oatmeal is a tried and true favorite and is even believed to increase milk production. The best thing about oats is how versatile they are. You can add nut butters, fruits, seed, just about anything to make it your own.

Oatmeal also has iron in it which is a necessary for breastfeeding moms and helps promote milk supply. It's slow to digest so it has the added benefit of keeping you full longer.


..
Hard Boiled Eggs (Or Eggs In General)
Eggs are a great source of protein and fats, two things your body will need plenty of. It is perfectly safe to eat eggs multiple times a week when breastfeeding.

However, you shouldn't consume raw eggs. Make sure your eggs are well cooked and leave the poached eggs for when you stop breastfeeding your baby.



..
Greek Yogurt and Fresh Fruit
Another protein packed breakfast idea. Greek yogurt is a great start to your day especially since you can mix it up with fresh fruit and granola.

Fresh fruit is also a no brainer. Whether its strawberries, apples, or bananas, they are packed with nutrients and great for both your body and your babies.




…
Can I Have Coffee When Breastfeeding?
Motherhood is exhausting! And now that your pregnancy is over, can you finally have a cup of coffee without harming your baby?

Good news. Yes you can! It is perfectly safe to have coffee when you're breastfeeding.

The body metabolizes most of the caffeine before it makes it to your breast milk. Only about 1 percent of the caffeine consumed gets passed to the breast milk which is such a small amount, it won't harm your baby.

Of course, moderation is key in all things. You don't want to be consuming more than 3 to 5 cups of coffee a day.


…
What Else Should I Eat When Breastfeeding?
You want to be eating nutrient-dense foods. The more colorful your plate, the better for you and your baby.

Your body needs an extra 500 calories when you're breastfeeding and not eating enough while breastfeeding is bad for both you and your babies wellbeing.

You want to keep your energy up and also ensure you baby is getting all the nutrition he/she needs.
Some nutritious foods that should make up the bulk of your diet are:
Brown Rice
Fruits and Vegetable: Berries, bananas, apples, spinach, oranges, spinach, kale, etc.
Meat and Fish: Salmon, sardines, chicken, and other lean meats.
Legumes and Beans: Black beans and kidney beans are a great source of both protein and fiber, minerals and phytochemicals.
Nuts and Seeds: Walnuts, almonds, chia seeds, hemp seed and flax seeds.
Your 'breastfeeding' diet shouldn't be much different from your regular one. You should always opt for nutritious, whole, unprocessed foods.

But can I eat ice cream while breastfeeding? Or any other sugary treats?

Of course! You don't have to limit yourself completely. You can have a treat here and there, but you shouldn't be eating empty, unhealthy calories every day. They should make up a very small part of your diet.






…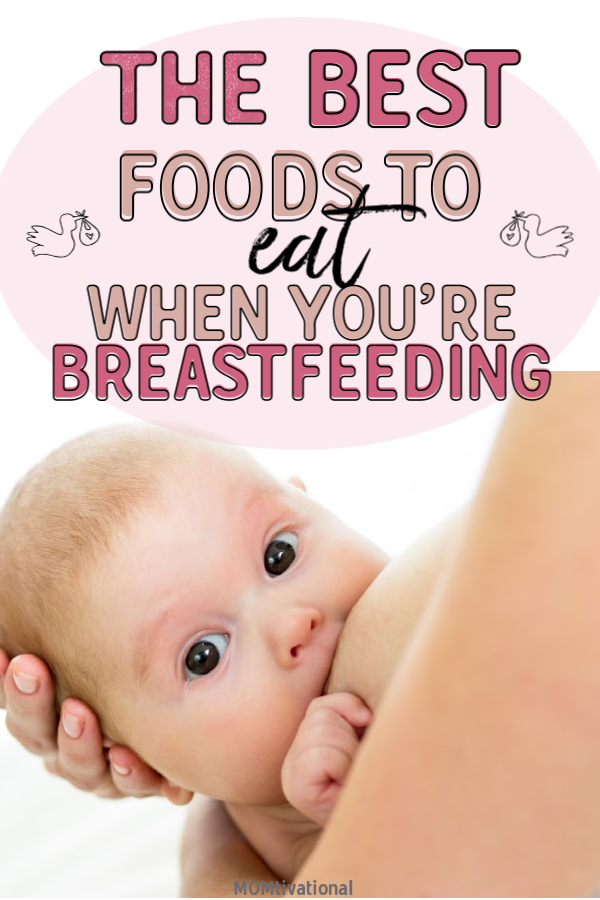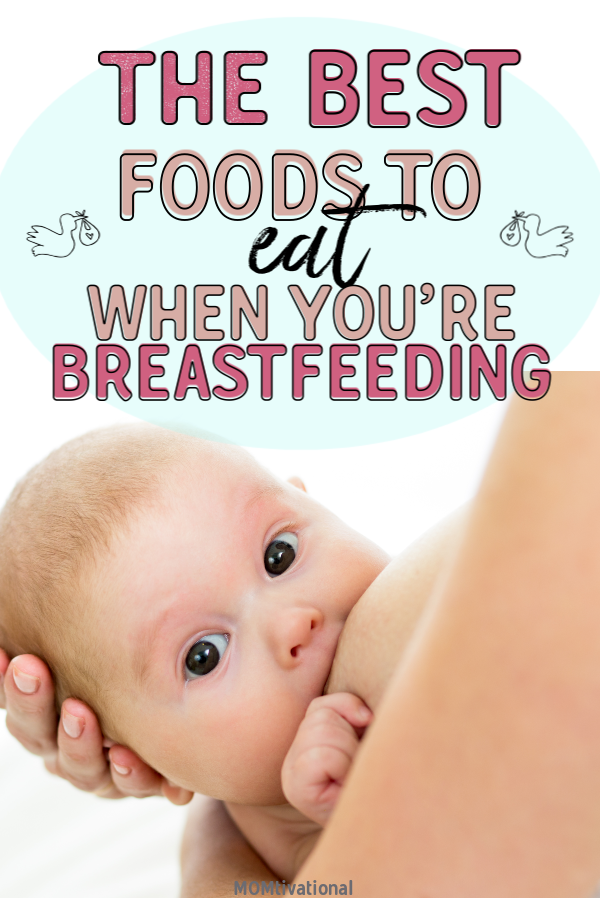 Pin Me For Later!