A common thing most parents struggle with is when to stop dressing an infant with onesies. Several online sources claim that infants should stop using onesies at ages between 1 – 2 years. But is this true? How long do babies wear onesies?!
Babies can wear onesies as long as they fit and are comfortable for the baby. Naturally, most parents will stop using onesies when their babies start potty training for convenience.
Also, the period can be controlled by manufacturers. On average, most manufacturers will make infant onesies up to a size 2. A size 2 will fit a kid that's around 2 – 3 years.
So, you can discontinue dressing infants with onesies on or before this point. Ultimately, it depends on your personal choice and what's suitable for your baby.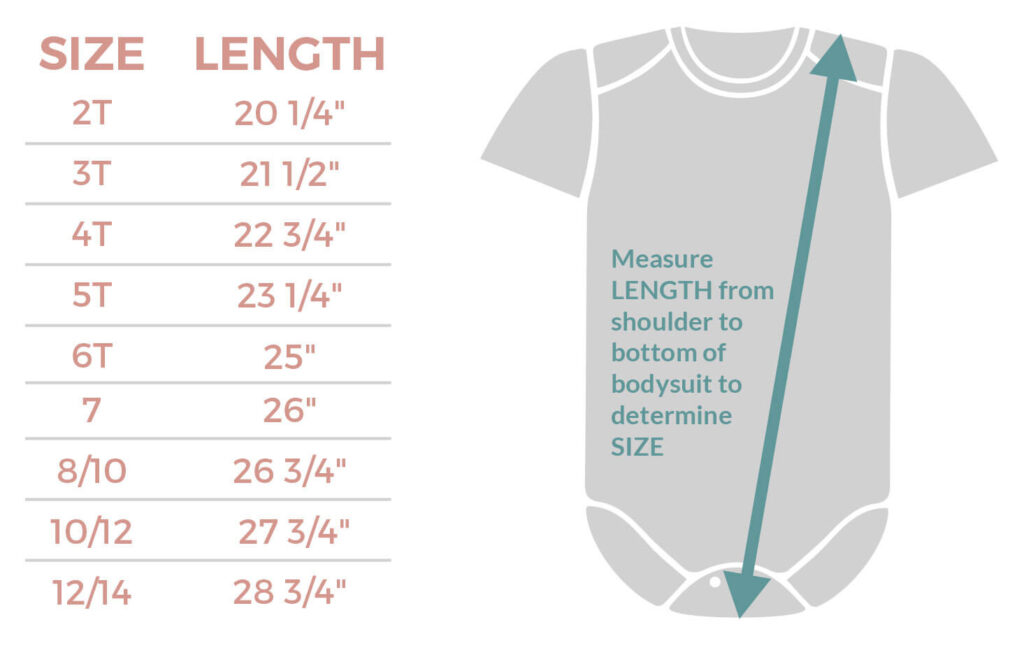 Infant onesie sizing chart. Source https://www.cbobaby.com/sizing-chart/
Infant onesies serve several functions. For one, toddlers look pretty adorable in them!
More so, the fact that you can use onesies for your kids as long as you wish gives you flexibility on design, customization, and so on.
How To Decide When To Stop Using Baby Onesies
Primarily, child development, your preferences, and external forces dictate how long a baby will wear a onesie.
Raising a child can get overwhelming, given the dynamics of developmental stages in children.
As a parent, how you choose to raise your child matters and there are also external factors that will dictate how you raise them.
Onesies have unique features which make them ideal for infants. First off, most of them are made of cotton. This material is smooth and gentle on the tender and sensitive skin of infants.
Cotton is also good at regulating temperature when it's warm or cold. Again, onesies enable quick and easy undressing with the snap feature at the crotch area. These are some of the reasons you would consider dressing babies with onesies.
Most parents have the best intentions at heart when deciding how to raise their kids. It's more convenient for busy parents to train the toddler to get off the belly crawl as early as possible.
This will mean introducing them to walking, potty training, and so on. Onesies are perfect when babies are crawling but not the best when potty training.
According to Mayo Clinic, many children show signs of being ready for potty training between 18 and 24 months. However, others might not be ready until they're 3 years old. There's no rush. If you start too early, it might take longer to train your child.
Weather conditions are also factors to consider when thinking of switching from baby onesies. For instance, if you bring up your child in cold areas, you might want to consider clothing them with onesies until they are much older.
It's also advisable to observe the child's behavior. That is, if they show interest in dressing, it could be the best time to switch.
Usually, these signs show the success of potty training.
Do Babies Wear Onesies Under Everything?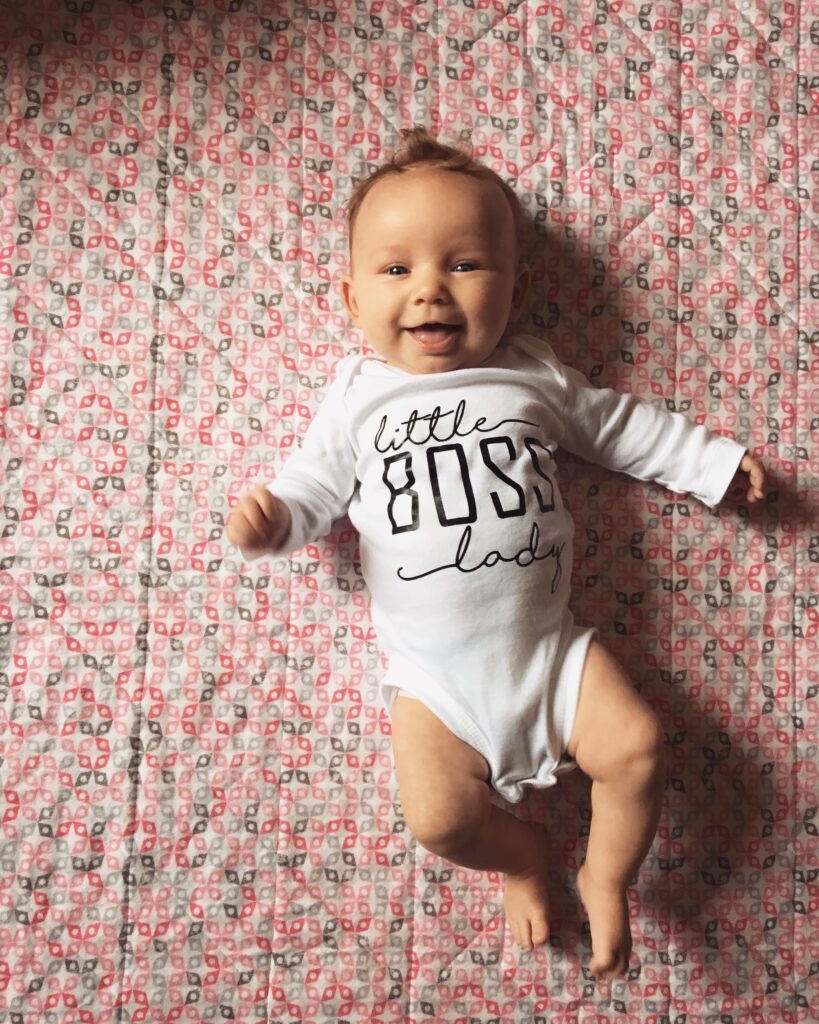 Not all baby clothes are specially designed for comfort and safety due to the sensitive nature of their skins. However, this varies depending on the age bracket and type of clothing.
Onesies, on the other hand, are universally designed to blend in perfectly with the toddler's skin. Thereby, they could act as an undershirt if need be.
Younger babies who aren't potty trained need to be in diapers all the time. In such instances, it's only practical to wrap the diaper first and then the onesie.
Furthermore, when potty training, it's advisable to switch to baby undies or just onesies.
The bottom line is using onesies under or over everything else should be objective.
If you live in a cold climate, it is advisable to always use a onesie under your babies clothes to keep them warm. But that isn't necessary in all locations or seasons.
When To Switch From Onesies To Shirts
A direct answer to this question would be until they are comfortable enough to wear shirts. As kids grow older, they start getting active and curious about their surroundings.
They want to experiment and mirror what you do. Nonetheless, with infants, training is vital. When you train them to get comfortable in shirts, you can switch from onesies as early as they get adapted to shirts.
To reiterate, onesies are more convenient for infants when they are still in diapers. For an average child, that's between 18 – 30 months, according to Very Well Family.
Besides, a child that has started walking around will be more comfortable wearing shirts instead of onesies.
Therefore, it all depends on whether the baby is comfy and ready for the transition.
Onesie Alternatives For Infants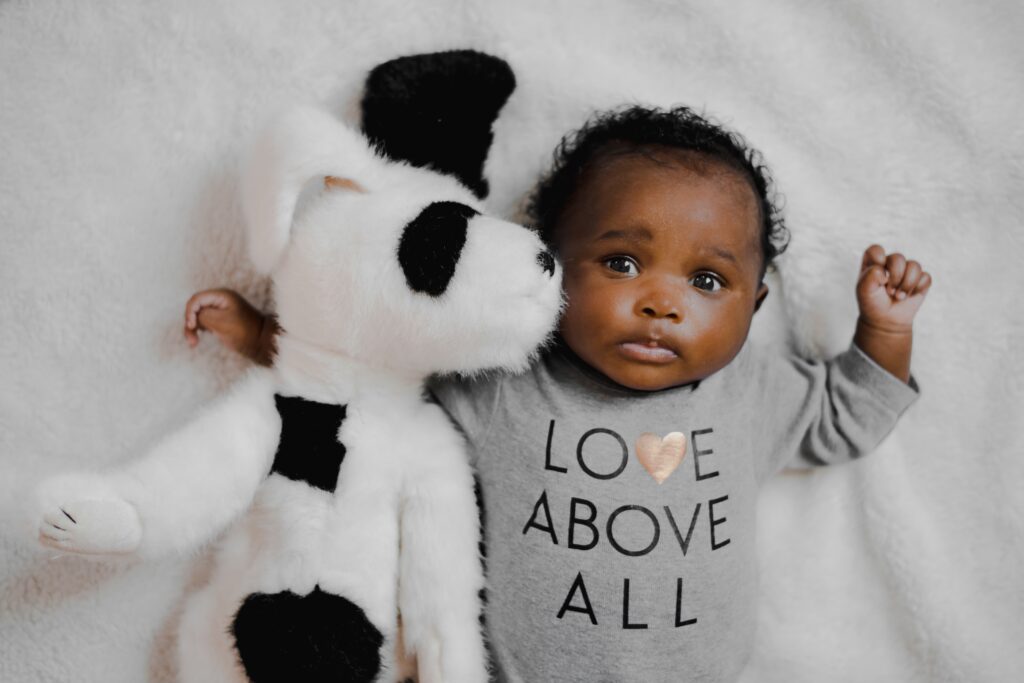 It makes sense for you to look for onesie alternatives rather than switching to regular baby clothes entirely.
This could be because the baby is not ready for shirts even though they are old enough to ditch a onesie.
There are several baby clothes designed to offer similar functionality to what onesies offer.
The best alternatives for onesies are rompers. The main difference between a romper and a one is that rompers have legs while onesies don't. Rompers are essentially bodysuits for infants.
They make for the best alternative since they are cozy, have snaps at the front, and can be used during the day.
Other Types Of Baby Clothes
Broadly, baby clothes are divided into two categories — one-piece and separates. Here is more about the two groups.
One-piece. These types represent clothes that can be worn as a single cloth and cover the body fully or partially. Examples include the onesies, footies, bodysuits, and rompers.
Separates. Ordinarily, separates come in two pieces; the bottoms and tops. They can be bought in sets or separately and used as an outfit. Common examples of separates include lap tees, sleepers, diaper shirts, bloomers, and many more.
Onesies remain preferable clothes for infants, especially during their first few weeks. As they grow older, circumstances start dictating their type of clothing and hence the need for switching.
Eventually, since you will be doing most of the thinking for your kids, you will have the final word on how long they wear the onesies.
Our Favorite Onesies
Enjoyed this? Make sure to read these next:
Why Does My Baby Squirm While Nursing?