How many burp clothes do I need?! Every new mom has an opinion on how many burp cloths a newborn baby needs, but do you really need so many (or so few?!)
New parents have quite a big list of things to buy before their baby is born. Some of the items are essentials, and some are not as important. More than one of an item is often also needed – it can be quite confusing!
One essential baby item that parents need to buy a few of are burp cloths. How many burp clothes do you need?
While each baby will go through a different amount of burp cloths, it is always best for moms and dads to have more than what they need. This way, you will never not have a burp cloth on hand, and bring-ups and spills will be easy to deal with.
To help new parents out, we have compiled this guide on how many burp cloths you need for your baby, how to choose the best burp cloths, our favorites, and some more helpful information!
What Are Burp Cloths Used For?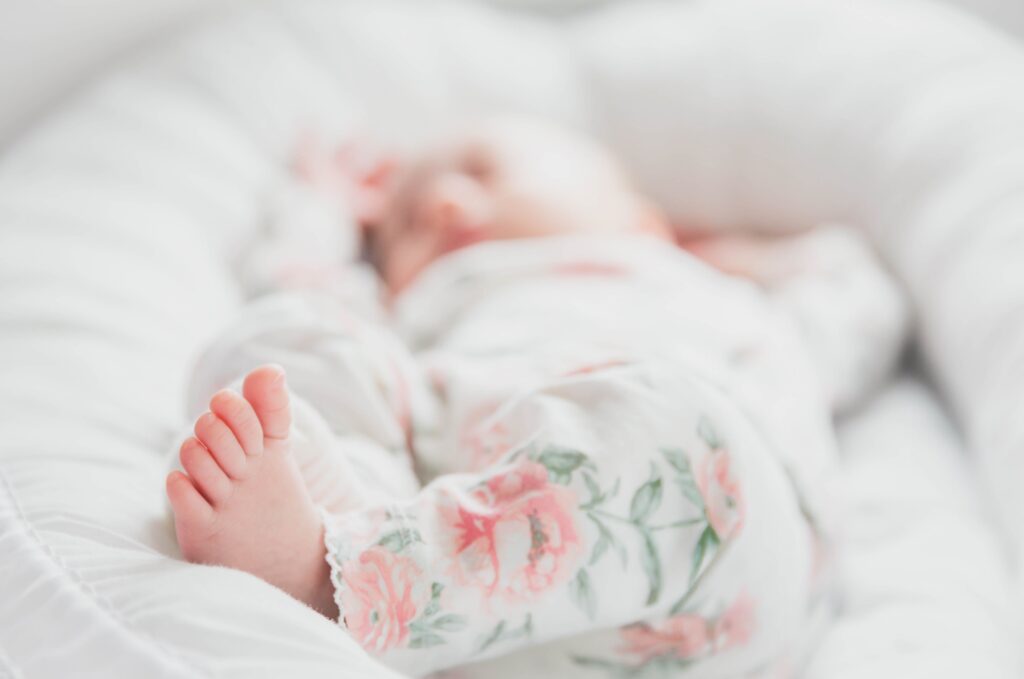 Burp cloths are squares of material that moms or dads place over their shoulders while their baby feeds. This cloth is also kept under the baby when they are burped, in case they bring up any milk.
The burp cloth catches this milk, saving it from going straight onto mom and dad, and can be used to wipe up any messes too. Burp cloths are usually quite thick, to prevent liquid from soaking and leaking through, keeping it contained in the cloth until it is washed.
It really is quite essential to keep a burp cloth close when feeding a baby, because spills and messes do happen, and they are ideal to contain and clean these up!
How Do I Use A Burp Cloth?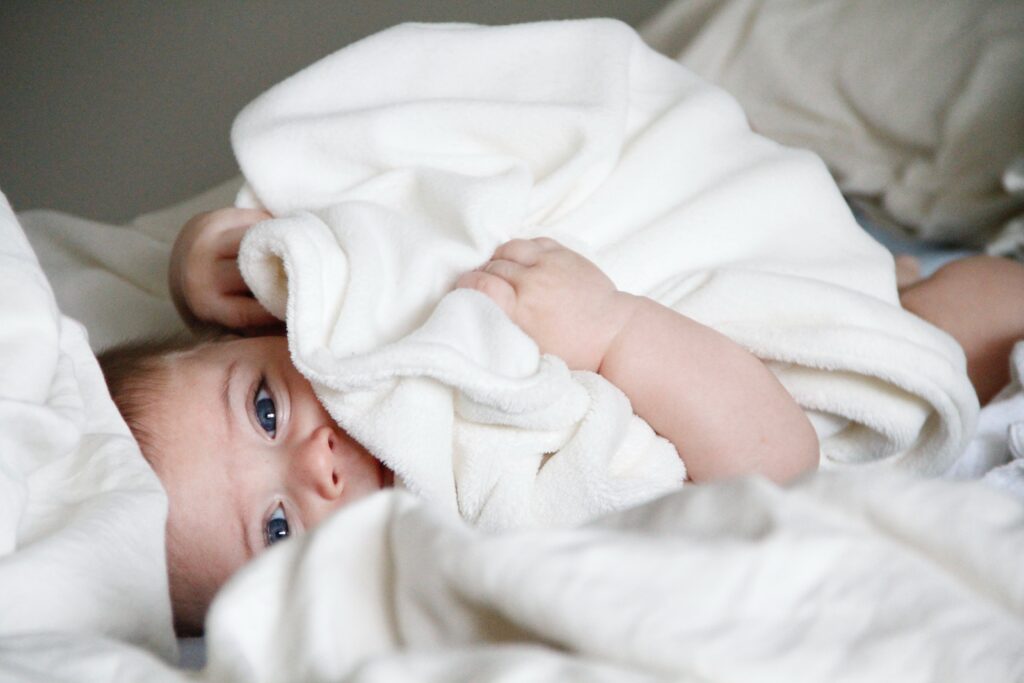 Burp cloths are designed to be placed over the parent's shoulder during a feed.
To use a burp cloth, you should sit down ready to feed your baby and drape the burp cloth over your shoulder, with it draping down your back just as much as it does down your chest. Feed your baby as you normally would, and use the cloth to wipe up any mess.
When they are done, place them up against your chest with their face on your shoulder, over the burp cloth.
Burp them gently, and if they burp up any milk, the burp cloth will catch this and prevent it from spilling down your back.
Use the corner of the burp cloth to wipe up your baby's face, and then place it in a laundry pail to be washed.
How Long Can I Use Burp Cloths For?
There is no rule determining how long you can use burp cloths for, but you will find that you will use them most in the first six to nine months after your baby is born.
This is when you will be spending the most time burping your baby before they no longer need to be burped after their feeds.
How Many Burp Clothes Do I Need For My Baby?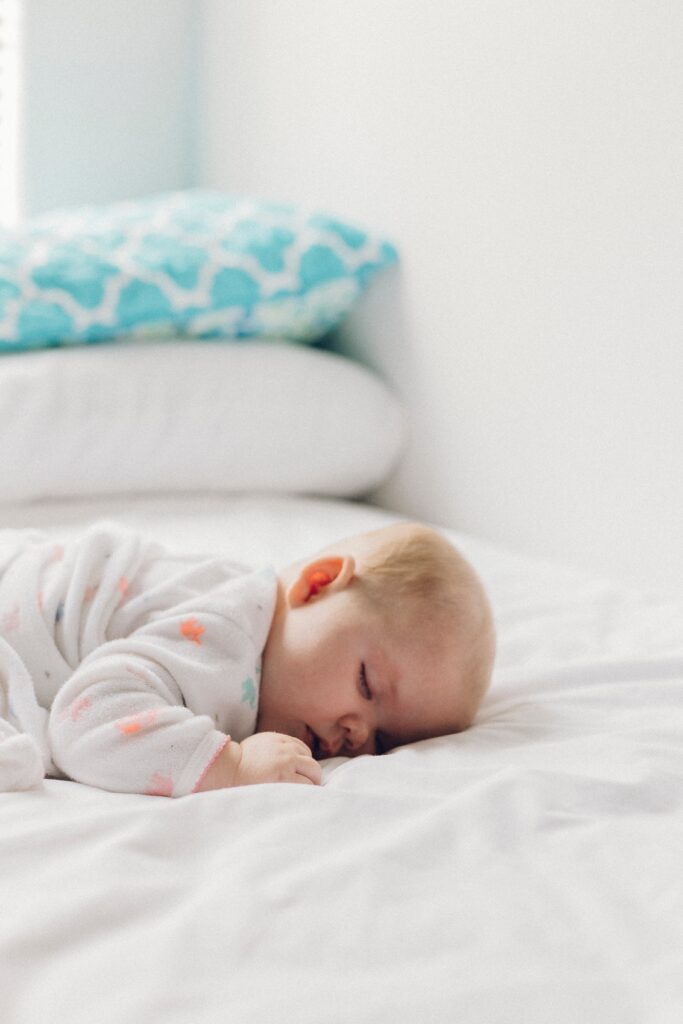 Some babies bring up quite a bit of milk after a feed, and some hardly bring up any at all. How your baby behaves after a feed will determine how many burp cloths you need, but it is always better to have some extra!
You will need to wash the burp cloths often, as you cannot leave them sitting in the wash dirty with spit-up milk for days on end, as this could lead to mold and bacteria. So, if you do two or three loads of washing a week with the burp cloths, you should be fine if you have around 12 burp cloths.
You could always start with 10 burp cloths, and see how often you use them.
If you notice your baby spits up a lot and you are washing the burp cloths more often, then you could buy a few extra to keep around.
Keep in mind that if your baby is sick or has an irritable stomach, they will go through more burp cloths than normal.
A good rule of thumb is having one burp cloth for each feeding session during the day, even though you might not use one at every feed.
As long as you always have a few stored away in the drawers while the dirty cloths are being washed, you should be fine.
However, you might get away with only having 10, you will just need to see how it goes. Most parents however like to play it safe and have a few extra just in case!
You May Also Like: Glider vs Rocker
How Many Burp Cloths Do I Need For Twins?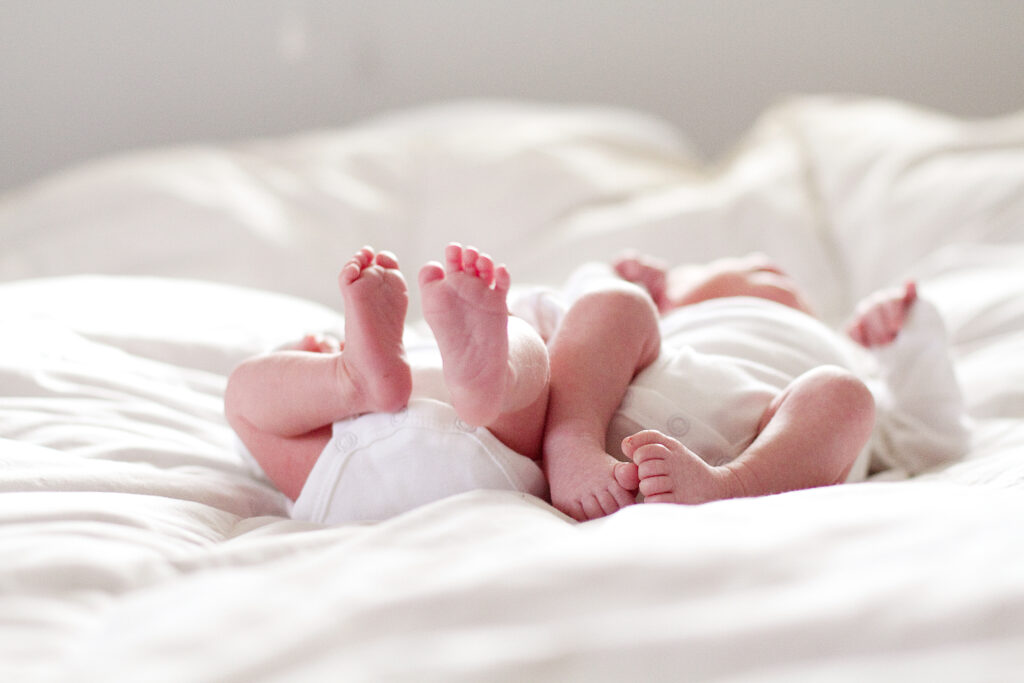 Twins mean double everything, double feeding, and double the amount of spit-up! You will definitely need more burp cloths if you are feeding twins.
You really don't want to be left without any clean burp cloths when feeding time comes!
How many burp cloths you need for twins will depend on how you feed your babies, whether you feed them one after the other or at the same time.
If you plan on feeding them at the same time, it is safe to buy double the amount of burp cloths that you would need for one baby.
Start with around 20 burp cloths and see if this is enough. If not, you might have to buy some extra.
If you want to be safe and ensure that there are always clean burp cloths in the cupboard and you aren't chasing your tail with laundry, then keep between 25-30 burp cloths.
You will need fewer burp cloths if you are feeding your babies one at a time, as you could often get away with using the same burp cloth for both of them.
Having twins is a lot of work, and you don't want to put extra pressure on yourself by having to wash burp cloths daily, so having some extra really does help out!
How To Choose The Best Burp Cloth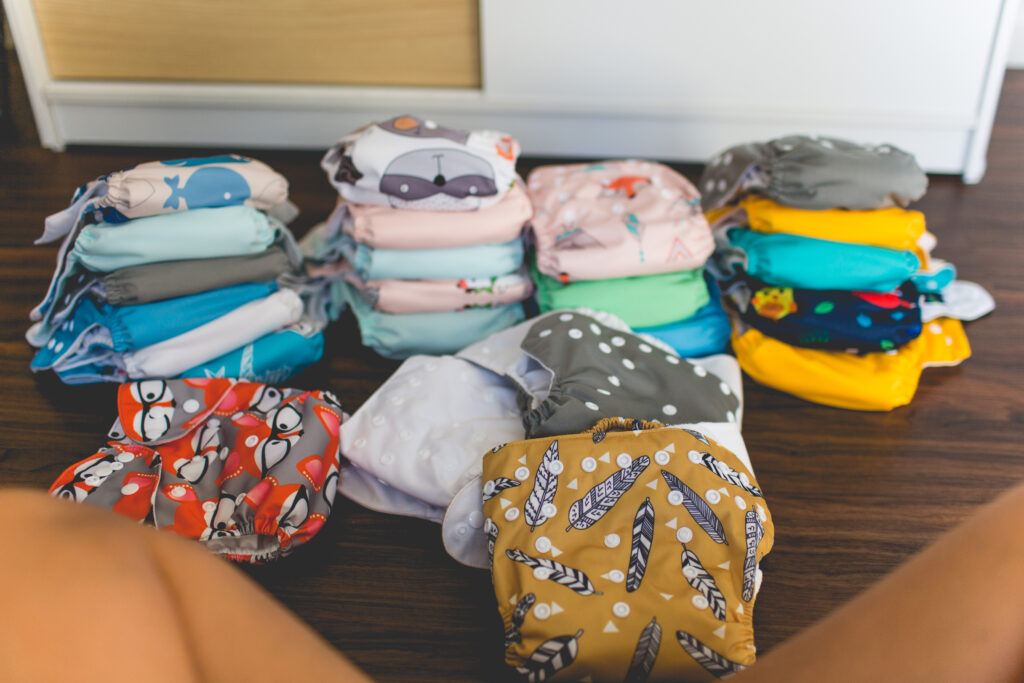 There is a wide range of burp cloths to choose from, it can become confusing. You would want the best for your baby, while still choosing a burp cloth that works.
Use the below guidelines to choose the best burp cloths for you and your baby:
Size
The burp cloth needs to be big enough to drape over either mom or dad's shoulder, spread out slightly, so that spit up does not leak onto cloths or run down mom or dads back.
It is difficult to predict where your baby's spit-up might land, so choosing a burp cloth that offers more cover is a good idea.
Material
The material of the burp cloth is really important, as it determines how well the cloth absorbs spit-ups, and how well it prevents the spit-up from leaking out onto cloths.
Choose a burp cloth that is made from cotton or another baby-safe, hypoallergenic material. Your baby's face and body will be in contact with the cloth, so it needs to be soft and gentle.
The material needs to be absorbent so that when your baby does spit up, the cloth absorbs the liquid and does not allow it to run down the cloth and mess your clothes.
The cloth should have a texture that does not make it difficult to clean. While it should be absorbent, it should not have small little spots that hold liquid in when the cloth is cleaned.
If the burp cloth has prints or designs, these should be waterproof as well, so that they do not become stained with continued use, or act as weak spots on the cloth.
Easy To Wash
You will go through a few burp cloths a day, needing them for each feed, and these accumulate quite quickly, so it does help to choose burp cloths that can be washed easily.
Not only should you make sure that the cloths can be machine washed, but that they can withstand continued washing too. They should also be able to dry quickly when hung out or be suitable to be placed in the dryer.
Easy To Use
Feeding time needs to be made simpler, not more complicated. You don't want to have to spend your time fighting with a burp cloth that is slipping off your shoulder or which is uncomfortable, scratchy, and frustrating to use.
Choose a simple, easy-to-use cloth that makes feeding and burping easier.
The Best Baby Burp Cloths
We have chosen our favorite burp cloths for parents to use. Have a look through and see if any appeal to you!
Muslin Burp Cloths CottCare
The Muslin Burp Cloths from CottCare are made from 100% muslin cotton and are dense and thick to be more absorbent than normal, ensuring that mom and dad's clothes stay dry.
Pure natural cotton is a great choice for babies, as it is soft and gentle on their skin, and should not cause any irritation.
Being soft and fluffy, the cloth is gentle on your baby's face, but the cloth also does not shrink after washing, instead it wrinkles, which only increases the absorbency.
These muslin cloths are also wonderfully versatile and can serve many different uses at home.
There are 6 burp cloths in this pack, and 2 packs should be enough for your baby.
Comfy Cubs Burp Cloths
These multi-purpose burp cloths are essential for babies, and can be used in a few different ways, but work exceptionally well to catch spit-ups and keep mom and dad's clothes protected and dry.
The burp cloths are perfect to use when burping your baby, to wipe up after a mess, or to use as a breastfeeding cover too. Other uses include a teething cloth and a changing mat when out and about!
Made from 100% breathable cotton, the burp cloths are gentle and safe for baby's skin and are safe to use for sensitive skin too.
Absorbent, gentle, and large enough to cover mom or dad's shoulder, this 6 pack is a great choice, and the neutral colors are ideal too!
KeaBabies Organic Burp Cloths
Made from organic cotton, these burp cloths from KeaBabies are as gentle as it gets and are wonderfully soft on sensitive skin. The super-absorbing cotton still holds liquids well, without irritating skin.
The wide shoulder coverage is suitable for both mom and dad, providing enough coverage to prevent your clothes from becoming wet or stained.
Each burp cloth features 3 layers of quality materials, making them soft and plush. The front and the back of the burp cloths are made from organic cotton, with the middle being filled with quality fleece for extra absorbency and moisture-wicking.
With a unisex and modern design, these are ideal for any family and make for a great baby shower gift!
Caring And Cleaning Burp Cloths
Burp cloths are put through quite a bit, and the spit-ups, milk, and everything else can quickly stain the material.
You need to follow the right care routine for the burp clothes to ensure that they stay hygienic and look fresh.
If the burp cloth has been stained, spray stain remover onto the material before placing it into the washing machine. Make sure the stain removal spray is safe to use for babies. Rub over this area to work the formula into the stained patch.
Place the burp cloths into the washing machine and switch it onto a delicate cycle with warm water. Use baby-safe laundry detergent.
Hang the burp cloths outside to dry in the sun, which further helps to kill bacteria. Alternatively, you could dry them in the drier on low heat, to prevent any shrinkage.
Fold the burp cloths and pack them away in a cool, dry area.
Caring for the burp cloths properly ensures that they last for longer, and remain hygienic and safe to use for your baby. It also ensures they keep their absorbent properties.
How Many Burp Cloths Should I Pack In My Diaper Bag?
Accidents always seem to happen more when you are out of the house, and you don't want to be stuck with a baby who has spit-up loads over your shoulder with no burp cloth in sight!
To be sure that this doesn't happen, keep at least 3 burp cloths in your diaper bag.
Make sure to place any used burp cloths into the wash when you get home and replace what you used in the bag so that the diaper bag is always stocked and ready to go.
In General..
For one baby, 10 to 12 burp cloths should be enough if you do washing regularly. For twins, you could have anywhere between 20-30 burp cloths depending on how you feed your babies.
Make sure to choose good-quality burp cloths that are soft and gentle on your baby's skin, while still protecting you from any spit-up and liquids!
Enjoyed this? Make sure to read these next:
Why A Newborn Baby Tenses Up? (7 POSSIBLE REASONS!)
How To Survive Your First Week With A Newborn
What Happens If My Baby Drank Old Formula? (PEDIATRICIAN ANSWERS)