As a BetterHelp affiliate, I may receive compensation from BetterHelp if you purchase products or services through the links provided.
"My husband is in love with another woman, but he wants to stay with me. I don't know what to do."
It's difficult to put it into words like that. Dealing with emotional infidelity can be as (if not more) painful than the physical acts of cheating.
And when your husband says that after all that, they want to stay with you and have made a mistake, what can you do?!
Whether he acted on this love and physically cheated or 'fell in love' with a friend, coworker, what-have-you, the pain is still unbearable.
If you have decided you do want to stay with him and work on your marriage, you probably have a long way to go to start loving and trusting him again.
Making time for each other and remember who you were when you first began dating are essential for preserving a marriage.
When you combine excellent communication with showing your gratitude, you will be able to preserve a marriage that is on the verge of disintegrating and fill it with long-lasting pleasure.
Here are some ways to re-engage your husband's interest and re-inspire him to fall in love with you all over again….
But first and foremost YOU have to decide if this is something you want.
Dealing with any sort of infidelity is hard. Rebuilding trust is hard. Loving someone who hurt you IS HARD.
But if you want to work through this and stay with your husband, you need to find a way to move past it.
Be completely committed to rekindling and recommitting to your partner. And seek out help if you don't know where or how to start…
Feeling Like You'll Never Come Back From This?
You don't have to wait until you hit rock bottom to start improving your relationship. If you are serious about fixing your marriage and avoiding a divorce, take a second to look into Regain.
Regain offers licensed therapists who specialize in couples counseling and will work directly with you and your spouse online; anytime and from anywhere.
Just read this review that perfectly sums up what they can do for you:
"My husband and I have talked about couples counseling and as frequency in arguments increased, we knew we had to figure something out before we headed for divorce. Cost of counseling was prohibitive so we're glad we found Regain. I had my reservations about being virtually matched to a counselor because I've independently gone through 3 counselors and 2 of them made me feel like a dollar sign to them. Gretchen is by far the most capable counselor I've worked with. She is respectful, engaged, and very capable. This is my husband's first experience with therapy and he had doubts/hesitation but opened right up to her, as did I. We're only 3 sessions in but after each session, my husband and I hug and kiss and are enlightened. This is due to Gretchen's skills in navigating our conversations and probing underlying issues with thoughtful questions. She also smiles here and there, encouraging us – important to feel that connection virtually."
Serious about saving or improving your relationship?
CLICK HERE to answer a short quiz and see if Regain is right for you
Working On Your Marriage When Your Husband Is In Love With Another Woman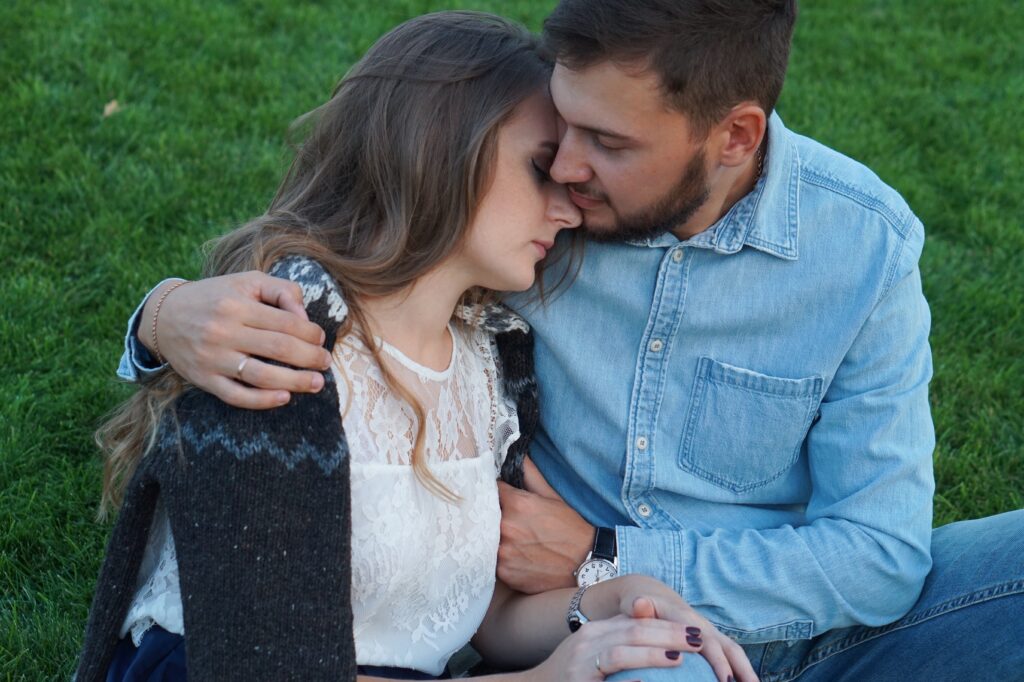 Dress To Impress
I could already feel some people getting upset with this suggestion.
And I get it. Why is it ON YOU to keep him interested?! Why do you have to dress up?!
But that's the wrong mentality.
I want you to start getting dressed, working out, and taking care of YOURSELF for you first and foremost.
When you look good, you feel good and it's easier to show up as your best self.
After your marriage, you may have changed your clothing to place a greater emphasis on comfort over fashion and sexual attractiveness.
This is a perfectly typical thing that occurs in the majority of women throughout time.
However, it won't hurt to add a touch of glitz to your wardrobe to leave a lasting impact on your husband's mind while dressing for him.
Make adjustments to your clothing, continue to experiment with your hairdo, and get feedback from your spouse.
You probably dressed up and put your best foot forward when you started dating. Go back to those times.
Remember, men are extremely visual creatures.
Dressing up for him (but really for you) will make him feel important and understands that you are making an effort.
He will show his appreciation and reignite the spark he had for you. He may even put on a show for you to demonstrate how much he loves you.
This is one small step to rekindle his feelings for you and having him fall in love with you all over again.
Consider investing in a high-quality self-grooming kit, purchasing some make-up accessories, and engaging in some retail therapy to create a fashion statement, and then seeing the difference.
These little adjustments contain the key to how to make your spouse fall head over heels in love with you and ensure that he swoons over you in the same manner he did when you first met.
Is it vanity? NO! Like I said, men are extremely visual and sexual creatures. You don't have to be in a ball-gown or lingerie every night but the baggy t-shirts with stains will not seduce anyone.
And, more importantly, they will have you feeling down on yourself.
I don't know about you, but when I'm in a dress and heels, I feel like I can take on the world.
Surprise Him
If you are wondering, "How can I make my husband fall in love with me again?" then you must follow these tips.
Organizing dinner dates and mini-vacations for your spouse can help you to reignite the romance in your marriage.
These surprise excursions should be meticulously planned and performed so that your spouse understands how much you value his contribution to your life.
This is a wonderful method of rekindling your husband's feelings for you after a long separation. It will also assist him in rediscovering you in a fresh light, free from the constraints of family responsibilities.
Take lengthy trips and stop at charming new locations to spend quality time together. If possible, leave the children at home and ask friends for recommendations for new locations to visit.
Rejuvenating the relationship with a brief trip will be easier with little planning. Create an amazing, romantic playlist to enjoy on the long trip.
Who knows, you may discover a new beat to dance to the melodies of life's ever-changing rhythms.
Be More Adventurous (In Bed)
"How can I get my husband's attention once more?" If you've been thinking about this topic for a while, take a minute to consider your sexual preferences.
How often do you engage in sexual activity? Do you reject his approaches more frequently than you are receptive to them?
If so, what is your reasoning? When was the last time YOU took the initiative to do something?
The answers to these questions will also provide you with information on attracting your husband's attention.
First and foremost, accept your husband's approaches because you believe they are unreasonable. Along with that, you should try to engage in physical closeness as much as you can whenever feasible.
Attempt to be a little more daring in bed and demonstrate to your spouse that you adore him with all your heart.
He will fall head over heels in love with you all over again. Learn about different positions, as well as his erogenous zones, and then ask him what it is that makes him turn on.
He is going to be overjoyed. If you follow these steps, you won't have to worry about making my husband fall in love with me all over again.
That is something you are already familiar with. If he is receptive to the concept, you may also experiment with sex toys.
Keep The Flirtation Alive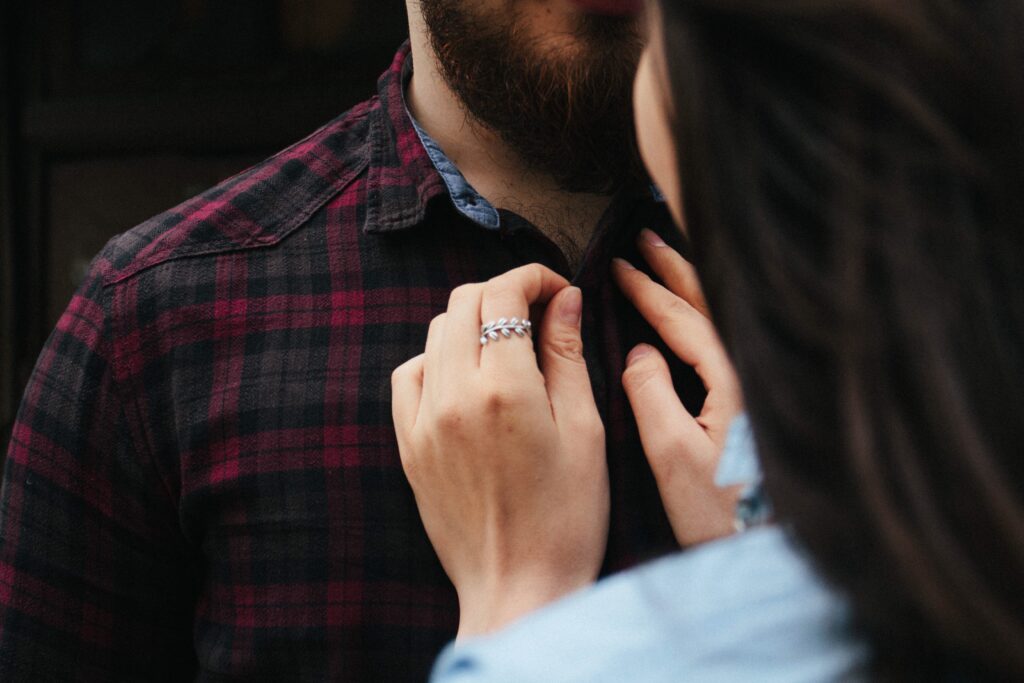 Flirting is not reserved for newlyweds. It is also intended for those of you who have been married for a long period of time.
Flirting with your spouse may be a lot of fun, and it may also contain the key to learning how to make your husband fall head over heels in love with you.
When you harness your lively and fun side, he will fall head-over-heels in love with you all over again, and the connection between you would scream for attention.
As a result, send your spouse a light-hearted text message to set his imagination ablaze. Touch him in a manner that is both provocative and loving.
All of this invigorates your marital life, which had previously been bereft of romance.
Replenish the romance in your life and see the impact it has on your relationship.
Pursue A Hobby
You may wonder how I may rekindle my husband's affection for me. If you want to find that out, you must keep in mind that your husband's personality and the nature of the love you share are going to alter and develop as time goes on.
It is critical for a marriage to survive and thrive that both partners develop and change together.
As a first step, think about engaging in any activity or interest that your spouse enjoys and that you are capable of participating in.
If he is a member of a club, you may also become a member to provide him with companionship and spend more quality time together.
If you pursue hobbies and activities that are interesting to your spouse, you will be able to reignite the flames that have gone out in your marriage, and you will be successful in making him fall in love with you all over again.
If you show any interest in the things that make him happy, it is a method of demonstrating your affection for him. If you want to make him fall in love with you all over again, use this method.
Communicate
How can you win your husband's affection and respect?
Instead of shutting down and exploding with rage, you and your spouse should work together to address any problems in your marriage by talking with one another.
Communication is essential in maintaining a good relationship, and you can engage your spouse in some communication activities that you will enjoy performing together as a couple.
As soon as a problem arises, make it a point to bring everyone together and address it as a group.
When settling a disagreement, keep your attention on the topic at hand rather than attempting to show that you are correct or seeking methods to blame your significant other.
Your maturity in dealing with issues that arise in your marriage will impress him. And he'll fall in love with you all over again as a result of it.
Reach Out To Him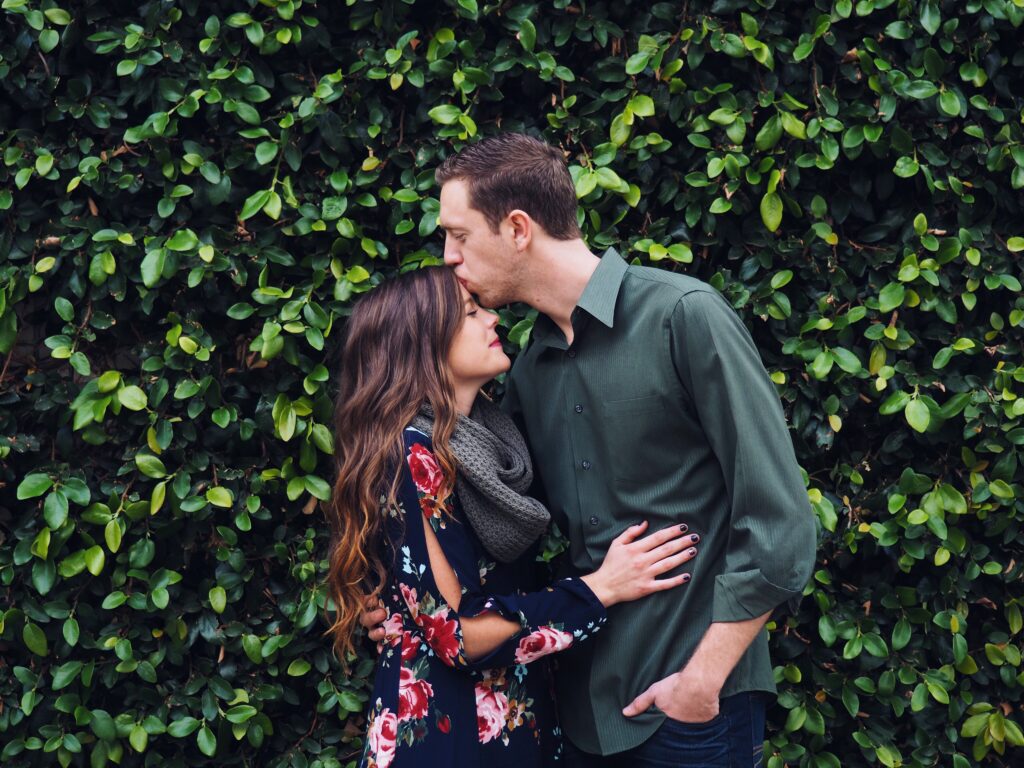 By committing to one other for the rest of your lives, you have both pledged to spend the rest of your lives together.
This implies that you and your partner must be present for one another. The failure to communicate your concerns to your spouse may result in communication obstacles between you two.
As a result, if you find yourself in a difficult position, it is your duty to seek out your spouse.
If you and your partner are honest with each other about your problems, your partner may feel much better.
This will make your spouse feel like an ally in your endeavors and help keep the team spirit alive in your relationship.
It is critical to keep this line of communication open. This will also help to keep the flame of love burning.
Avoid Being Critical And Be Understanding
Do not continue to complain that "my husband does not respect or love me" without understanding the reasons for his actions.
Make an effort to comprehend what is wrong with him and refrain from being judgmental of his unintentional errors.
Those of you who are continually thinking, "What would it take to rekindle my husband's love and respect for me?" should realize that it is not as difficult as it may seem when you and your spouse appear to have drifted away from one another. I
f you want to bridge this gap, you should practice forgiveness in your relationship and focus on your future happy life together.
This slight change in perspective may make a significant difference in your ability to make your marriage effective.
What can you do to make him fall in love with you all over again? Acquire a better understanding.
Gift Him His Favorite Things
Most people believe that in a relationship, the husband is expected to provide presents for his wife.
Nonetheless, in your partnership, this should not be the case. You, too, may take the initiative to present gifts to your spouse to express your affection for him and show him that you appreciate him. This will go a long way toward demonstrating your concern.
Whatever the size of the present, whether it's lavish or straightforward, it's an expression of affection from you to him, and he'll fall in love with you when he sees how much work you've put into making him happy.
You could buy him his favorite perfume, literature, or wine, or you could get him something very exciting like an Alexa or a DSLR that he would be extremely thrilled about.
Learn To Balance Your Professional And Personal Life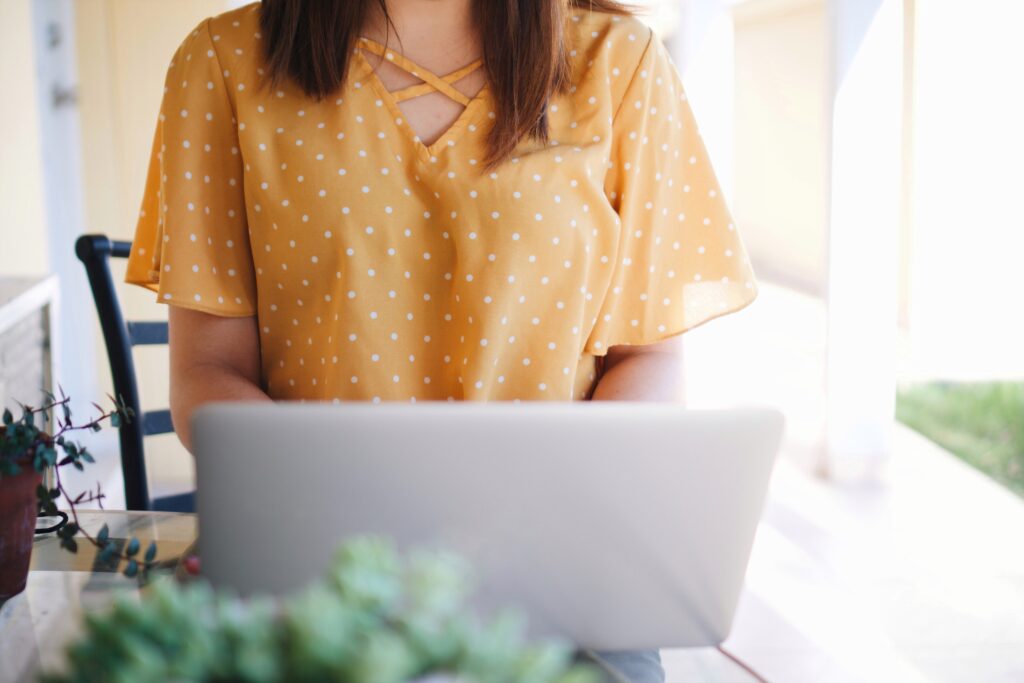 "How can I attract my husband's attention once more?" The answer to this dilemma you've found yourself in is as easy as keeping yourself from being too absorbed in your work obligations to the point that you neglect to spend time with your spouse.
If you get a promotion, make sure he is the first to hear about it. Share the excitement of your accomplishments with him since you are in this together, and you cannot be successful until you have each other's support.
Never lose sight of the need of maintaining a healthy balance between personal and professional life since money cannot purchase happiness.
A caring spouse, on the other hand, may make your life wealthy and joyful.
Always Express Your Love Through Words And Gestures
Words and acts of love can completely transform a person's mood.
To prevent your spouse from being emotionally starved, you must show your affection to him verbally or physically via gestures. Let him know that he is wonderful just the way he is, no matter what.
Keep your remarks from hurting your husband's feelings.
When we are arguing, we tend to say harsh things to one other, but this should be avoided at all costs. Instead of yelling and screaming at your spouse, use quiet to your advantage to make him fall in love with you all over again.
It is sometimes enough just to provide short praise or say something along the lines of, "What would I have done if it weren't for you?" to help bring back the passion and love in a relationship.
Listen
Instead of expressing to him how hurt and angry, you are, try remaining on the quiet side and providing him with the emotional safety he needs to speak without being judgmental or emotional.
Nothing except the words "I hear you" or "uh-huh" will suffice for the rest of the evening (or at least one hour).
The husband of one lady who did this during her marital therapy sessions remarked, "I keep expecting for you to interrupt me, but you didn't!" She didn't say anything but grinned. It wasn't long before he returned to her.
The bottom Line
Keeping your communication lines open and responsive with your husband while still being patient and loyal may really prevent your marriage from ending in divorce. But if the odds are not in your favor. Part your ways.
Letting your loved one go is not easy, and it is normal to lose sight of one's own physical and mental well-being after a traumatic separation.
Grief may be overpowering, and we may find ourselves neglecting our own needs as a result.
Make a commitment to yourself to exercise self-care on a daily basis. Make sure you get enough sleep. Consume healthy foods. Indulge. Take a long, steamy soak in the tub. Get yourself a massage.
Whatever you choose to do, be sure it is something that meets your personal needs.
Need Extra Help?
If you feel like you and hit rock bottom are serious about fixing your marriage and avoiding a divorce, take a second to look into Regain.
Regain offers licensed therapists who specialize in couples counseling and will work directly with you and your spouse online; anytime and from anywhere.
Serious about saving or improving your relationship?
CLICK HERE to answer a short quiz and see if Regain is right for you.
Enjoyed this? Make sure to check out these next:
My Husband Says I Don't Respect Him (8 TIPS)
How To Tell If Your Husband Doesn't Love You Anymore (12 PAINFUL SIGNS)