Looking for fun and unique baby shower activities and ideas to celebrate your new baby?!
There is no better way to celebrate the pending arrival of a new baby, and the mom-to-be, than by throwing a baby shower!
Baby showers call for family and friends, those closest to the expectant mom, to spend some time together and enjoy some decadent food, pretty décor, and fun baby shower games.
Throwing a baby shower can be a little overwhelming at first, and you want to make sure it is a special day, one that will be a hit with everyone in attendance, and memorable for the mom herself.
To really help plan the perfect baby shower, here are some baby shower ideas and fun activities, to make the day stand out from the rest!
Baby Shower Ideas and Activities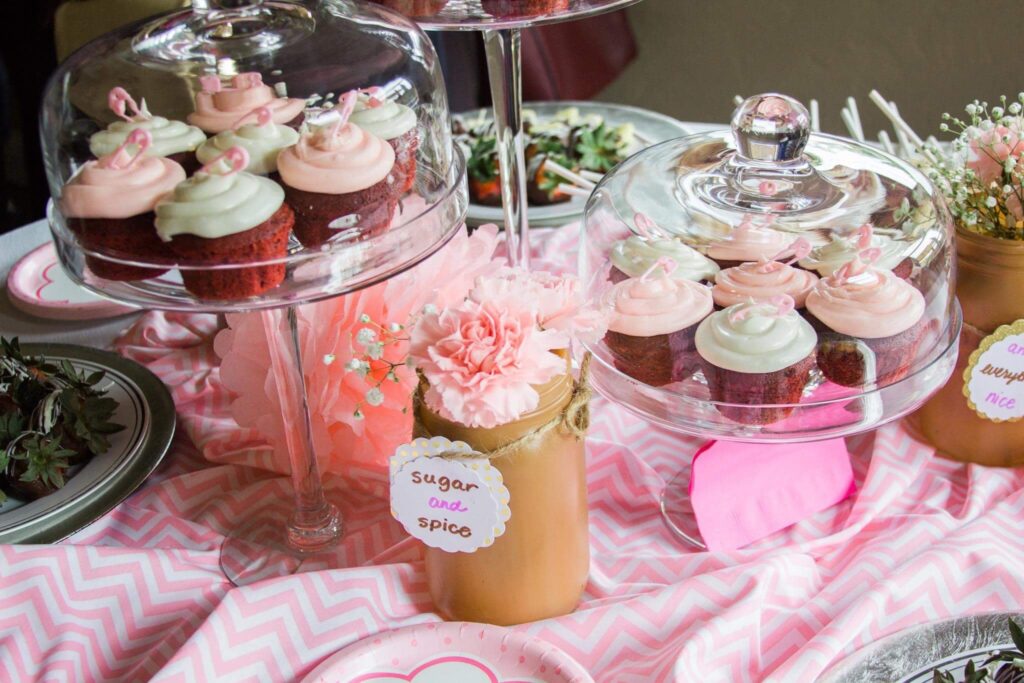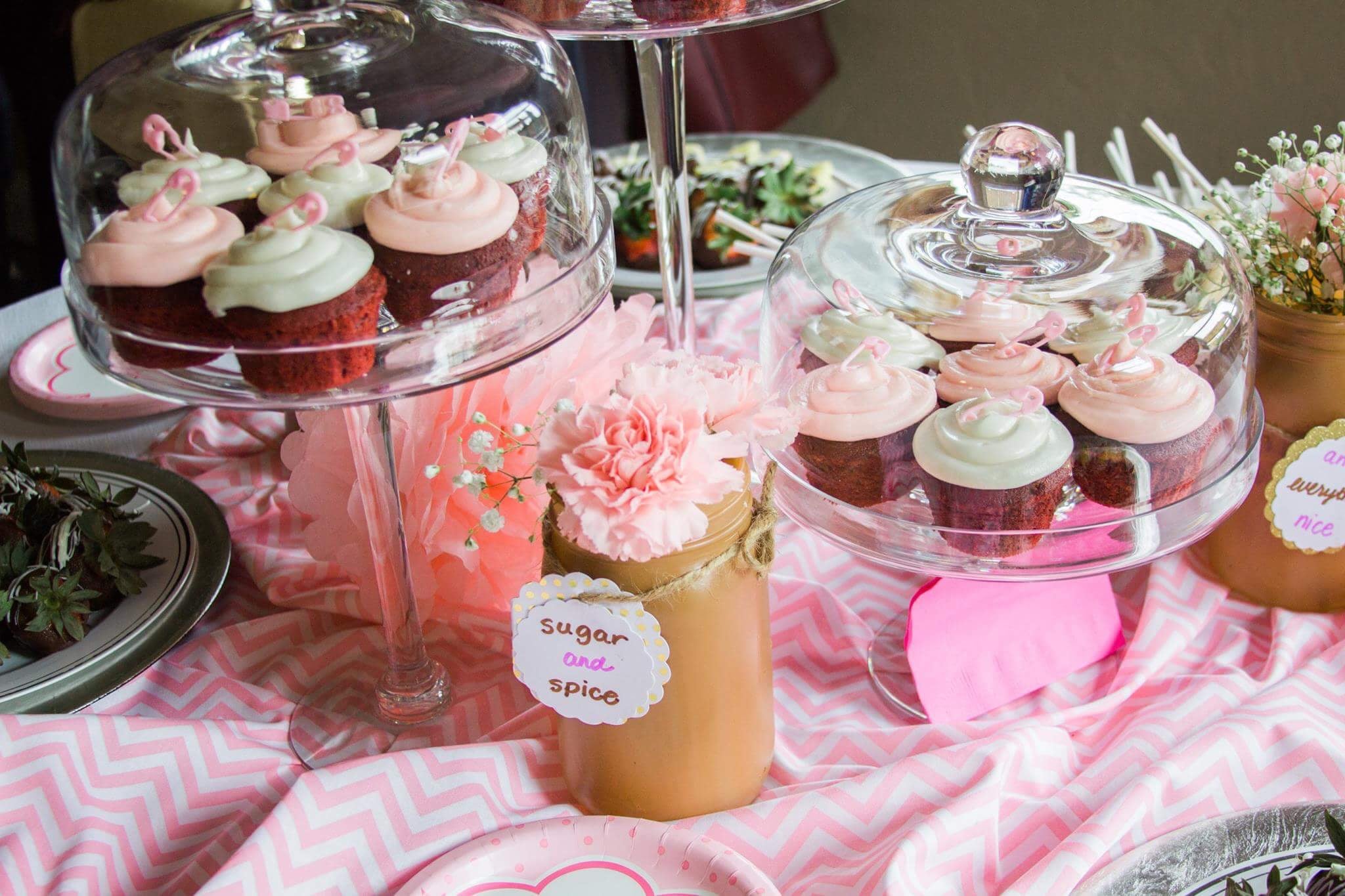 1.Take The Party Outdoors
Ditch the idea that all baby showers need to be held indoors, and if the weather is playing its part, take the party outside!

A garden is the perfect setting for a relaxing baby shower, where everyone can sit back and enjoy some sunshine. This opens up more room for games and activities and sets the perfect scene for a floral or nature themed baby shower.
Set up some tables and chairs, or blankets and pillows, for a relaxed, yet elegant outdoor baby shower.
Traditionally, baby showers are for women only, but times are changing. The expectant dad will be just as excited as the mom for the arrival of their new baby, and he deserves to take part in the festivities as well.
By inviting the dad and his friends, as well as other male family members, you can get them to fire up the grill and include some gender-neutral party games which everyone can take part in.
If this is the mom's second or third child, she might not want a full-on baby shower. If this is the case, you could throw a baby sprinkle.

Baby sprinkles are lighter versions of a baby showers, with only close family and friends invited for a morning tea or brunch, with a few gifts to spoil the expectant mom.
Pamper parties are perfect for an expectant mom who already has children. She will more than likely have enough of what she needs for her baby, and she definitely deserves some pampering.

Invite only a few family or friends and hire a pamper company to treat the mom and her guests to some massages, facials, manicures, and pedicures. These can either be done in your home, or the baby shower party can book out a spa day for an extra special treat.
A mom-to-be will more than likely have a list of items she needs for her new baby, whether it be clothes, bottles or nappies. These are all great for the new family, but it is worthwhile to add something special to the mix as well.
Have a gifting theme, but keep it a surprise for the mom. For example, ask each guest to purchase a storybook for the new baby, and to write a little note on the front page. These can be added to the other gifts, and are a great way to add a personal touch to a baby shower.
Bringing out the craft box at a baby shower is such a great way to not only keep guests entertained, but to help them add a personal touch to items for the new baby.

One great idea for a baby shower is to purchase some plain white onesies in different sizes. Purchase some safe fabric paint and have the guests decorate these onesies however they want.
Not only is this a fun, personal activity, but the onesies will be really useful for the mom as her baby grows.
7. Have A Basket Of Wisdom
Before the baby shower, ask guests to bring an item that they could not have got through motherhood without, whether it be a certain book, a baby essential, or something that symbolizes motherhood to them.

Place a basket somewhere during the baby shower and ask the guests to place their piece of motherhood-wisdom in this basket, with a little explanation of the gift they have given, which can then be handed over to the mom-to-be.
Diaper changing is one of the most repetitive and sometimes annoying parts of parenthood.

To make future diaper changes a little more fun, have guests write funny notes or words of inspiration onto the front of diapers, which the mom and dad can then discover during diaper changes when their baby arrives.
This is one of the best baby shower games around and is far from the usual boring games normally played.
Everyone needs to be given a safety pin at the beginning of the party, to wear on the front of their shirt.
Tell everyone that they are not allowed to say the word "baby" for the duration of the baby shower, and if anyone hears someone say the word, they get to take their safety pin.

At the end of the baby shower, the guest with the most pins wins a gift!
Give each guest a paper plate and a colored marker.

Ask them to draw a picture of what they think the baby will look like. However, don't let it be so easy, tell them that they need to place the paper plate on their head as they sketch.

The results are hilarious, and the best sketch wins a prize!
Throwing The Best Baby Shower
A baby shower does not have to be over the top, expensive or extravagant. With some personalized, special ideas and some fun games, you can throw a baby shower that will be one to remember, with gifts, memories, and tokens that the mom and dad to be can enjoy with their new bundle for years to come.
Give the mom-to-be some much-needed spoiling, and start the count down to the arrival of her beautiful baby!
Baby Shower Items We Love!
Cute and simple, just place the balloons inside and all around for an instant boost in decor.
I love decoration kits as they just make my life infinitely easier.
This one comes with everything you'll need and then some…
If you're having a baby girl, this set is adorable and out first choice.

So cute, delicate, and feminine.
The baby boy plates and set are also AH-DORABLE.

Both of these plates are made by Sweet Baby Company and they are thick and great quality at a great price point.
If you don't want to know the gender of your baby, you can't go wrong with these decorations….
Don't forget to pin, like, and share me!