Trying to plan a baby shower on a budget? Check out these inexpensive ideas that are amazingly fun and clever!
Baby showers are so exciting for a new mom. You want to be able to spoil her with the best of everything, giving her a day she will not forget.

As you get planning, you might start realizing that the baby shower is costing way more than you had hoped. Instead of cutting back on what you have planned already, rather start again and use these great ideas for throwing a budget baby shower.
These ideas will help you throw an incredible baby shower for the mom to be and her baby, but it will cost you much less than what you would think!
Baby Shower On A Budget Ideas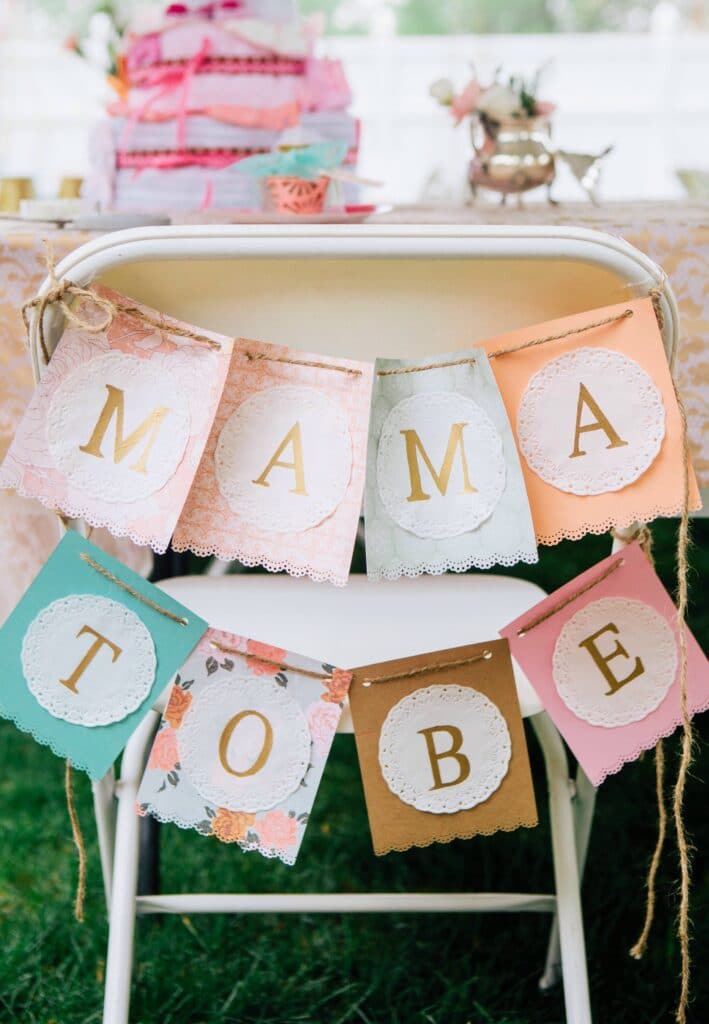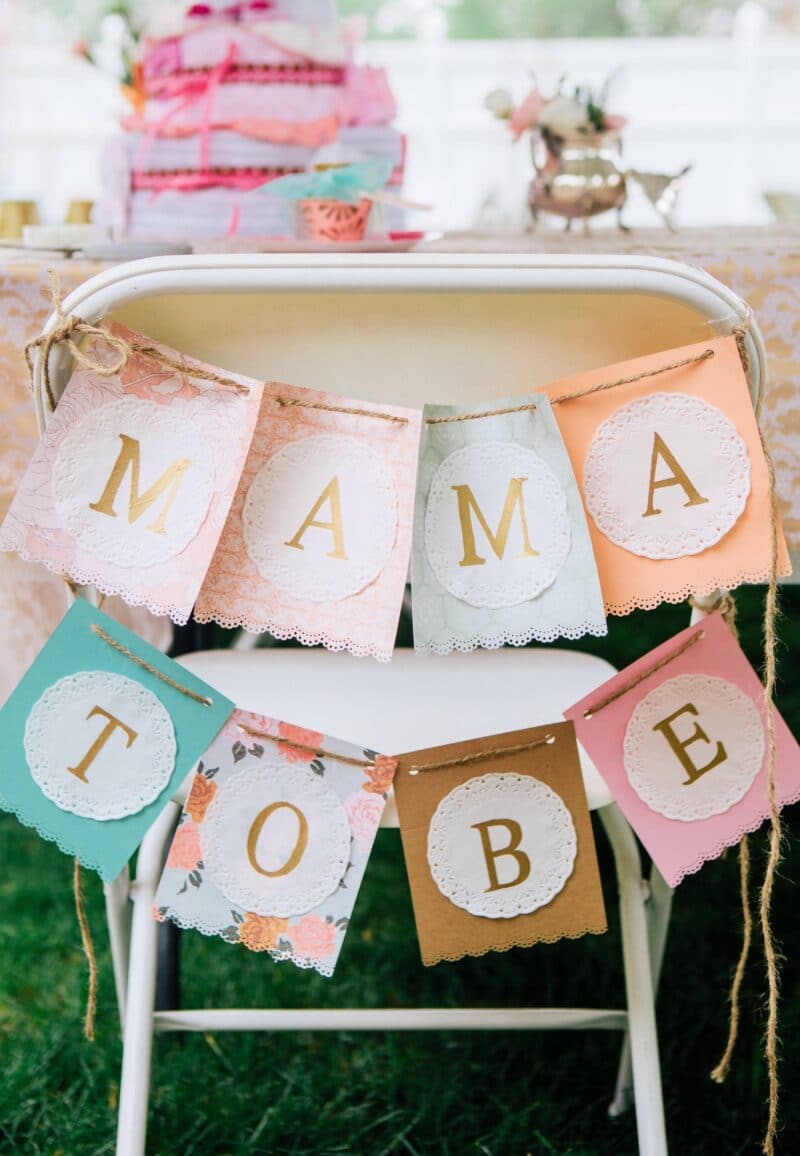 Baby shower invitations can be so beautiful, and you might really enjoy sitting for hours on end hand making each invite, but this can be expensive.

Instead, make your own e-invite using a free program online and send these out to all the guests. It is free!
Before my baby shower, I found myself googling 'where to have a baby shower on a budget near me?'

Luckily, there are a BUNCH of free places you can use for a baby shower (regardless of where you are in the world)
There is no need to splash out to hire a luxurious venue for the baby shower. The most important part is that you are celebrating together with the ones you love! Instead of hiring out a restaurant, look at these options:


Home – Host the baby shower at your home, or another family member's home. Baby showers hosted at home are more intimate and relaxed.
Church – If you are a member of a church you might be able to use the facilities for free.
Park – Park baby showers are gorgeous if the weather plays the part. You might just need a gazebo or two and some comfortable chairs.
Clubhouse – If you live in an apartment complex with a clubhouse, you might be able to hire it for free or at a small charge.
One of the most expensive parts of throwing a baby shower is the catering. Save yourself the money of hiring a catering company, and do it yourself.
Your best option would be to use your membership card at a supermarket and buy in bulk. You can save a whole lot of money doing it this way.

If you don't have a membership card, ask a family member or friend who does. You can either cook up all the food or just do small bites and finger foods.
To be honest, most baby shower decorations look the same, and nobody will be able to tell that you have bought the party decorations from the dollar store.

You can also ask around to see if friends have any decorations left from their baby showers or choose to buy decorations that can be used again for other parties.
There is no need to deck out the whole room in blue or pink or other themed colors.

Sometimes, keeping it simple is the best way to make it look beautiful. Just choose one focal point in the room to give a pop of blue or pink and keep the decorating to a minimum.

You will find one pop of color to be way more effective than over-decorating.
Do Cupcakes Instead Of A Cake
Don't spend heaps of money on a cake, and don't try to stress yourself making one at home and trying to decorate it without the proper tools and skills.

Instead of doing a fancy cake, you can bake cupcakes yourself and stack them up on a cake stand.
You can use a ready mix cupcake mix and buy ready-made frosting to top it all off, and some cheap cupcake decorations to get them looking pretty.
Make Your Own Cupcake Stands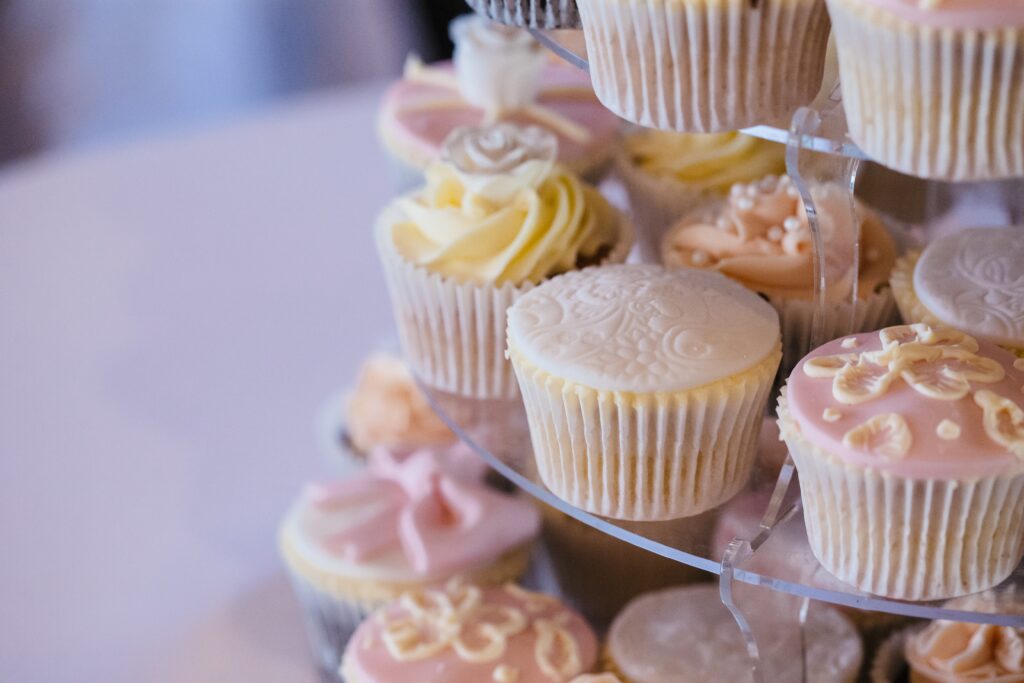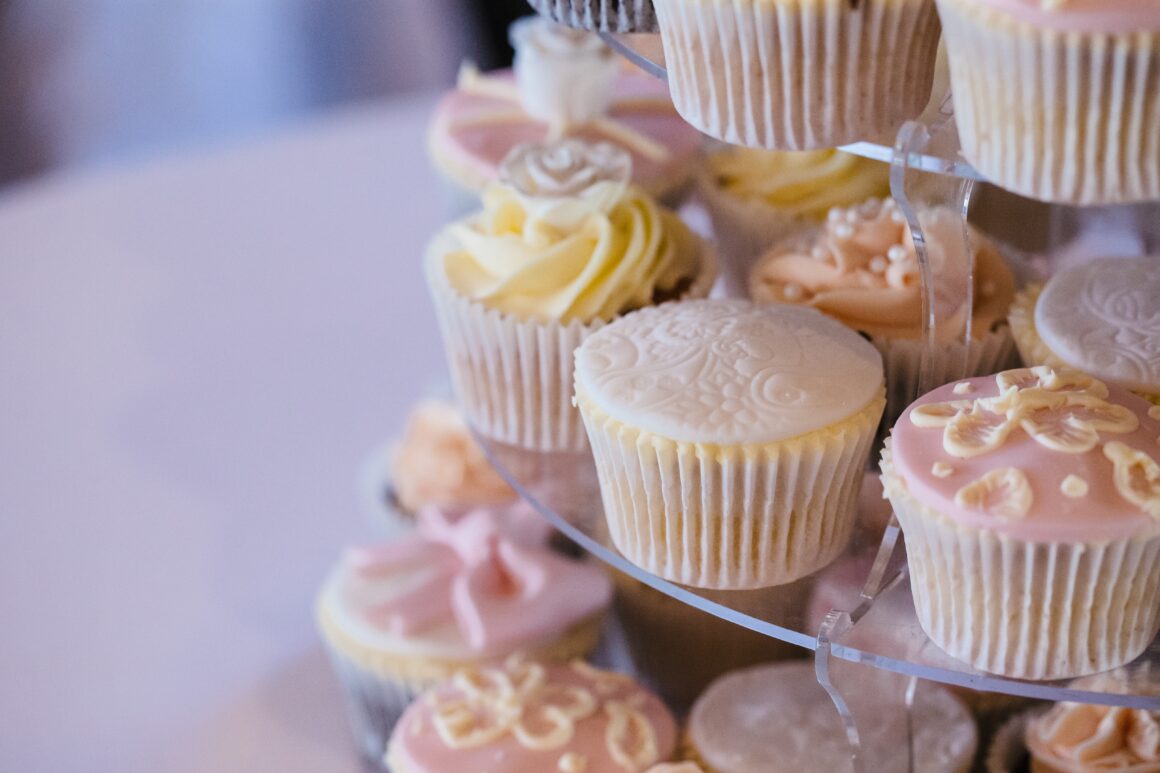 Cupcake stands just go hand in hand with baby showers, and they make a wonderful centerpiece, but they can be expensive to purchase if you don't have one at home.

The good news is that you can make your own cupcake stand with items from the dollar store.
All you need to make the cupcake stand are 3 cheap silver plates, 2 glass candle holders, spray paint of your choice, and a hot glue gun.
Avoid Expensive Tablecloths
Laying out the table at a baby shower can be expensive! Don't go and purchase an expensive tablecloth that you won't ever use again. A great idea is to purchase some butcher paper and lay it out on the table.

You can then label this with a marker to name all the foods on the table, and even use different colors and stickers to decorate it.
To finish off the look of the table, you could use wrapping paper as a table runner.

Choose a roll of wrapping paper that matches the colors and the theme, and trim it to fit onto the table.

It is a super cheap option, and you will not mind if it gets ruined during the party.
Paper lanterns can add a beautiful aesthetic to a party, and they are often super cheap as well.

They look really festive and because they are so cheap, you don't mind that they will be only be used for one party.
Bunting is such a gorgeous decoration, and can often tie a theme or color scheme together well.

You can make your own bunting at home, and not only does this save you money, but it allows you to include exactly the patterns and colors you want.

You just need to purchase the material you want to cut into triangles, and some twine to hang them on. You can also use wrapping paper instead of fabric which is even cheaper.
Flowers are beautiful no matter how much money you spend on them. You can look for cheap flower options at your city's local flower market, or at a supermarket or at a farmers market. The flowers also make for a gorgeous centerpiece.
Another option is to purchase some fake flowers which can be used a few more times at parties or even as décor at your home.
Don't spend money on buying prizes for the individual party games at the baby shower. The truth is that your guests probably won't appreciate the gifts as much as you would have hoped.
Avoid buying gifts for the games, which could cost quite a bit, and instead just get some paper and pens.

You can play some fun baby games such as baby bingo or guess the size of mom's tummy, and the winner gets to take home the flower centerpiece or the leftover cupcakes!
While party favors see to be all the rage at baby showers, they really serve no purpose.

Don't spend unnecessary money on gifts for all your guests. If you are set on giving out party favors, why not bake some biscuits and package them in cheap cellophane bags with a cute label.
Instead of throwing a baby shower just for the mom, you could invite the dad and his friends as well.

This can save you some money with catering, as you could light up the grill and get people to bring their own food to grill. You can provide some rolls and salads, but the costs would be minimal compared to catering for the whole party.
This type of party, when held outside, also requires less décor, and having it at home means you will not have to rent any other items to use as well. The party can go on for as long as you want.
The more guests you invite, the more the party will cost.

Try to limit the guest list where possible, to close family members and friends. It will not only help to reduce costs, but it will keep the baby shower more intimate.

Remember to run the guest list by the mom to be to ensure that you haven't left anyone out, or if there is someone you could remove from the list.
Time The Baby Shower Right
If you avoid having the baby shower at lunch or dinner time, your guests won't expect to be provided a whole meal.

Time the baby shower to fall at brunch or at afternoon tea time, so you can serve some fruits and pastries, and some coffee and juice.

This will save you quite a substantial amount on catering, and most of the pastries and fruits can be done by yourself and family members, rather than being bought from a catering company.
There are some great resources online for free printables for baby showers. This includes print outs for baby shower games, and even for décor.

You will just need to pay for the cost of printing. You should even be able to find favor tags, food signs, and other fun baby shower printing that will help add to the décor more.
If it is not the mom to be's first baby, you should hold a baby sprinkle.

Baby sprinkles are smaller than baby showers, and you can usually get away with a more relaxed, intimate feel, which will help save a whole lot of money
Budget Baby Shower Decoration Ideas We Adore
Don't forget to pin, like, and share me!