Searching for a strong baby name that goes with Knox?!
Knox is such a powerful name already. It's unique and attention grabbing so you'll want a middle name that's also strong but in a more subtle way.
The strong, silent type of middle name you just can't resist.
And boy oh boy, do we have a bunch!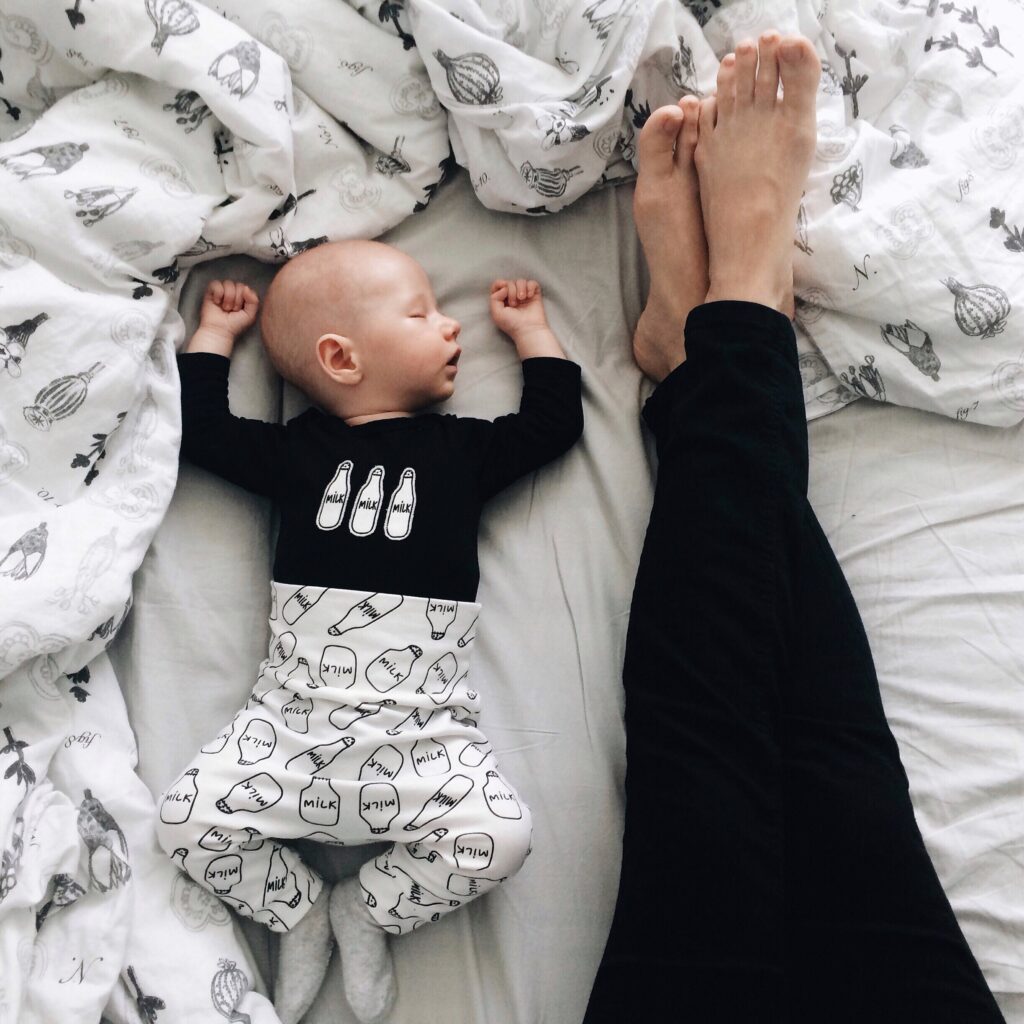 Is Knox A Boy Name?
Knox has been a popular boy name in Scotland for many years now. It means 'From The Small Hill.'
It has been growing in popularity in the United States recently but it still remains a bit obscure and 'unknown' for most people.
Although Knox is primarily a boy name, I personally think it sounds pretty badass for a girl name as well.
It technically isn't unisex, but if you are having a little girl and want to give her a strong, rebellious name, Knox could work for you as well!
For this reason, I have found some of my favorite middle names that go with Knox for a baby girl AND boy.
As always, take a look through the list and see if any of these combinations stand out to you.
If you like a particular middle name pairing, write it down and put the baby's last name with it as well. Say the name out loud a couple of times to get a feel for it.
And most importantly, trust your gut!
Girl Middle Names For Knox
Knox Annabelle
Knox Camilla
Knox Danielle
Knox Delilah
Knox Eliza
Knox Elizabeth
Knox Emilia
Knox Emmeline / Emeline
Knox Evangeline
Knox Evelyn
Knox Felice
Knox Francesca
Knox Gabriella
Knox Genevieve
Knox Georgia
Knox Hayley
Knox Hazel
Knox Isabeau
Knox Isabelle
Knox Julia
Knox Juliet
Knox Lauren
Knox Lavender
Knox Lillian
Knox Lucienne
Knox Lucy
Knox Madeleine
Knox Marie
Knox Meredith
Knox Olivia
Knox Ophelia
Knox Rebecca
Knox Renee
Knox Rosalie
Knox Ruby
Knox Sophia
Knox Victoria
Knox Violet
Knox Vivian
Knox Vivienne
Boy Middle Names For Knox
Knox Abbott
Knox Abel
Knox Aidan
Knox Alec
Knox Alexander
Knox Alexis
Knox Alfie
Knox Ali
Knox Anakin
Knox Anderson
Knox Angelo
Knox Archer
Knox Ashton
Knox Atticus
Knox Bane
Knox Bartholomew
Knox Baylor
Knox Beau
Knox Beckett
Knox Benedict
Knox Benjamin
Knox Benji
Knox Blair
Knox Blake
Knox Bradley
Knox Brady
Knox Brandon
Knox Brayden
Knox Brody
Knox Bruno
Knox Bryson
Knox Caleb
Knox Camden
Knox Cameron
Knox Charles
Knox Christopher
Knox Clayton
Knox Clifton
Knox Coby
Knox Cody
Knox Cohen
Knox Conrad
Knox Cormac
Knox Dakota
Knox Dallas
Knox Dalton
Knox Damien
Knox Damon
Knox Dane
Knox Daniel
Knox Dante
Knox Dario
Knox Darren
Knox David
Knox Dawson
Knox Deacon
Knox Devin
Knox Dominic
Knox Donovan
Knox Draven
Knox Drew
Knox Eddard
Knox Eden
Knox Eduardo
Knox Edward
Knox Edwin
Knox Eli
Knox Elias
Knox Elliot
Knox Elliott
Knox Emerson
Knox Emery
Knox Emiliano
Knox Emilio
Knox Emmanuel
Knox Eric
Knox Ethan
Knox Evander
Knox Everard
Knox Everett
Knox Fabian
Knox Fallon
Knox Felix
Knox Fernando
Knox Finley
Knox Fletcher
Knox Forrest
Knox Frank
Knox Frederick
Knox Gabriel
Knox Garrett
Knox Gideon
Knox Gregory
Knox Griffin
Knox Gunnar
Knox Harrison
Knox Harry
Knox Harvard
Knox Harvey
Knox Heath
Knox Hector
Knox Henderick
Knox Henderson
Knox Hendrickson
Knox Holden
Knox Hunter
Knox Huntley
Knox Indio
Knox Irvin
Knox Jacob
Knox Jaiden
Knox James
Knox Jameson
Knox Jared
Knox Jaylen
Knox Jefferson
Knox Jeffrey
Knox Jeremiah
Knox Jett
Knox Joaquin
Knox Johnny
Knox Jonah
Knox Jonas
Knox Jonathan
Knox Jordan
Knox Joseph
Knox Judah
Knox Julian
Knox Julius
Knox Landon
Knox Lane
Knox Lee
Knox Leo
Knox Leon
Knox Levi
Knox Logan
Knox Louis
Knox Luca
Knox Lucas
Knox Lupe
Knox Major
Knox Malachi
Knox Manuel
Knox Marco
Knox Mario
Knox Marshall
Knox Martin
Knox Matthias
Knox Maverick
Knox Maxwell
Knox Milo
Knox Milton
Knox Misha
Knox Montgomery
Knox Monty
Knox Morgan
Knox Morris
Knox Myer
Knox Nicholas
Knox Nikolai
Knox Norman
Knox Oleander
Knox Oliver
Knox Orlando
Knox Orville
Knox Otto
Knox Owen
Knox Parker
Knox Percival
Knox Peter
Knox Phillip
Knox Phoenix
Knox Pierre
Knox Rafael
Knox Raine
Knox Ramon
Knox Raphael
Knox Raymond
Knox Reed
Knox Reid
Knox Remington
Knox Remus
Knox Remy
Knox Rennie
Knox Reuben
Knox Rhett
Knox Ricardo
Knox River
Knox Robb
Knox Robin
Knox Rohan
Knox Roman
Knox Rome
Knox Ronan
Knox Rowan
Knox Rubeus
Knox Rupert
Knox Ryan
Knox Ryder
Knox Salvatore
Knox Samson
Knox Samuel
Knox Sebastian
Knox Shiloh
Knox Simeon
Knox Stephen
Knox Sterling
Knox Strider
Knox Tanner
Knox Tatum
Knox Theodore
Knox Travis
Knox Trenton
Knox Trevor
Knox Tyson
Knox Vernon
Knox Walker
Knox Wallace
Knox Walter
Knox Waylon
Knox Wellington
Knox Wesley
Knox Wiley
Knox Wilfred
Knox Willem
Knox William
Knox Willis
Knox Willoughby
Knox Woodrow