Picking out a middle name takes time! You can't just put it off for later and 'let it come to you.'
Middle names are important. In fact, studies show that simply having a middle name initial can make you look smarter! Isn't that insane?!
Well, if you're like me and want to give your daughter every advantage imaginable, you'll be picking a solid (yet gorgeous) middle name.
So today, I have decided to round up a list of my all-time favorite middle names for Lola.
Lola is a gorgeous, Spanish name that just screams flowers and sunshine to me.
If you're considering naming your daughter Lola, take a look through the list below and see if any middle names speak to you.
Remember to always say the name out loud and pair it with your surname to get a feel for the entire name.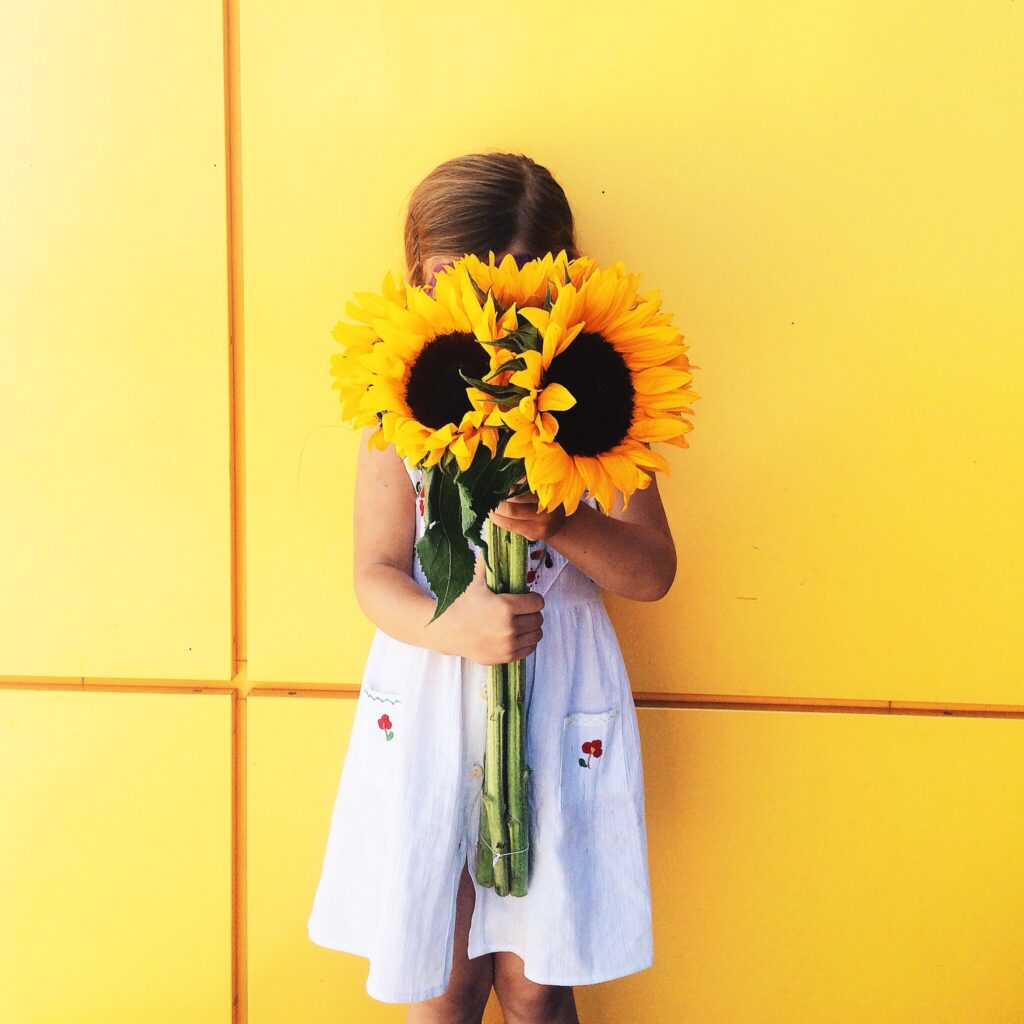 What Is Lola A Nickname For?
Lola has commonly been short for 'Dolores' but it has grown in popularty as it's very own name recently.
Dolores is a Spanish name meaning 'sorrow' and it is a biblical name, in fact it was one of the titles of the Virgin Mary.
Is Lola A Rare Name?
I suppose this depends where you are in the world. Lola is currently the 240th most popular girls name worldwide.
It is an incredibly popular Spanish name and you are sure to meet a couple of Lola's if you are in Spain or Latin-America.
In the United States (and other English-Speaking nations), the name is more rare but it is growing in popularity slowly.
If you want an off-the-beaten path type name, Lola could be just the one for you and your baby girl!
Middle Names For Lola
Lola Abigail
Lola Adalie
Lola Adalyn
Lola Addie
Lola Addison
Lola Adelaide
Lola Adeline
Lola Adelle
Lola Adelyn
Lola Alexandria
Lola Alexis
Lola Alice
Lola Alix
Lola Amelie
Lola Amity
Lola Amy
Lola Anastasia
Lola Angel
Lola Angeline
Lola Ann
Lola Annabel
Lola Annabelle
Lola Anne
Lola Arabelle
Lola Ashley
Lola Ashlyn
Lola Aubrey
Lola Audrey
Lola Autumn
Lola Bay
Lola Beatrice
Lola Belle
Lola Bernice
Lola Bethany
Lola Betty
Lola Blake
Lola Blanche
Lola Bonnie
Lola Bridget
Lola Brielle
Lola Brinley
Lola Britney
Lola Bronwyn
Lola Brooklyn
Lola Brynn
Lola Cadence
Lola Camille
Lola Candace
Lola Carmen
Lola Carol
Lola Caroline
Lola Carrie
Lola Cassandra
Lola Cassidy
Lola Cat
Lola Catherine
Lola Cecelia
Lola Charlotte
Lola Chelsea
Lola Claire
Lola Constance
Lola Courtney
Lola Daisy
Lola Danielle
Lola Daphne
Lola Darcy
Lola Dawn
Lola Delaney
Lola Desiree
Lola Destiny
Lola Doris
Lola Dorothy
Lola Eden
Lola Eleanor
Lola Elise
Lola Elizabeth
Lola Ellen
Lola Elodie
Lola Eloise
Lola Elowyn
Lola Elsie
Lola Emerald
Lola Emerson
Lola Emery
Lola Emily
Lola Emmeline
Lola Emmy
Lola Erin
Lola Esme
Lola Essie
Lola Evangeline
Lola Eve
Lola Evelyn
Lola Everley
Lola Faith
Lola Fannie
Lola Fawn
Lola Faye
Lola Felice
Lola Felicity
Lola Fern
Lola Florence
Lola Francesca
Lola Gabrielle
Lola Genevieve
Lola Giselle
Lola Goldie
Lola Grace
Lola Gracelyn
Lola Gracie
Lola Gwendolyn
Lola Gwyneth
Lola Hadley
Lola Hailey
Lola Haley
Lola Harmony
Lola Harper
Lola Harriet
Lola Harrow
Lola Hattie
Lola Haven
Lola Hayden
Lola Hazel
Lola Helene
Lola Hope
Lola Inez
Lola Iris
Lola Isabelle
Lola Ivory
Lola Ivy
Lola Jac
Lola Jacqueline
Lola Jade
Lola Jaiden
Lola Jane
Lola Jasmine
Lola Jean
Lola Jemima
Lola Jennie
Lola Jessamine
Lola Jessie
Lola Jewel
Lola Joan
Lola Jocelyn
Lola Jordan
Lola Josephine
Lola Josie
Lola Joy
Lola Julianne
Lola Julie
Lola Juliet
Lola June
Lola Katarina
Lola Kate
Lola Katelyn
Lola Katherine
Lola Kathryn
Lola Kaylee
Lola Keira
Lola Kelsey
Lola Kendall
Lola Kenzie
Lola Kimberley
Lola Kimberly
Lola Kinley
Lola Kinsley
Lola Kylie
Lola Mable
Lola Macie
Lola Mackenzie
Lola Madeleine
Lola Madeline
Lola Madelyn
Lola Madison
Lola Mae
Lola Magdaline
Lola Maggie
Lola Maisy
Lola Mallory
Lola Mamie
Lola Margaret
Lola Marguerite
Lola Marian
Lola Marie
Lola Marion
Lola Marisol
Lola Marjorie
Lola Marlene
Lola Marley
Lola Marlowe
Lola Mattie
Lola Maude
Lola May
Lola McKenna
Lola Megan
Lola Melody
Lola Mercy
Lola Meredith
Lola Michelle
Lola Miley
Lola Milly
Lola Miranda
Lola Molly
Lola Morgan
Lola Nancy
Lola Natalia
Lola Natalie
Lola Nettie
Lola Nicole
Lola Nyx
Lola Oceane
Lola Olive
Lola Olivia
Lola Opal
Lola Paigan
Lola Paige
Lola Paisley
Lola Paris
Lola Parker
Lola Pauline
Lola Peach
Lola Pearl
Lola Penelope
Lola Persephone
Lola Phoebe
Lola Poppy
Lola Presley
Lola Primrose
Lola Queenie
Lola Quinn
Lola Rachel
Lola Rain
Lola Raven
Lola Rebecca
Lola Reese
Lola Regan
Lola Riley
Lola Robin
Lola Rochelle
Lola Rosalie
Lola Rose
Lola Ruby
Lola Rue
Lola Ruth
Lola Sabina
Lola Sadie
Lola Sage
Lola Sallie
Lola Scarlett
Lola Selene
Lola Serenity
Lola Shay
Lola Shelby
Lola Skye
Lola Sloane
Lola Snow
Lola Sophie
Lola Stephanie
Lola Susie
Lola Sylvie
Lola Tahnee
Lola Teagan
Lola Temima
Lola Tess
Lola Therese
Lola Trinity
Lola Valentina
Lola Valerie
Lola Verity
Lola Veronica
Lola Victoria
Lola Violet
Lola Virginia
Lola Vivian
Lola Viviana
Lola Willow
Lola Winter
Lola Wren
Lola Yasmin
Enjoyed this? Check out more middle name ideas for beautiful baby names like Aurora, Charlotte, and Elizabeth