When I had my baby girl, I was thrown into a whole new world of baby clothes and I was completely overwhelmed. What are all these sizes?! Why the T's? And what size comes after 5T?!
Apparently, size 6 comes after 5T in children's clothing. 5T is the last size in 'toddler' clothing and kids will now start wearing children's size 6 once they outgrow it.
But still – I had even more questions about toddler and children's clothing options!
Nowadays, parents are spoiled with choices when it comes to purchasing clothing for kids.
On top of the local stores and big brand houses, you can purchase clothes from all over the world, thanks to the growing power of online shopping.
You can purchase trendy dresses from the fashion capital, Milan, or from famous British designers in London and have them shipped to your home in the midwest within 3 days.
It's amazing! And although a fun activity, shopping for kids can sometimes become an incredibly challenging task for parents. I know it's given me more than a couple of headaches!
Since kids outgrow their clothes incredibly fast, parents should make sure that the size they select is neither too big that the child cannot wear it, nor too small that they outgrow it in no time.
Needless to say, carefully selecting children's clothing by their size is very important.
What Are The Different Size Categories For Babies and Toddlers?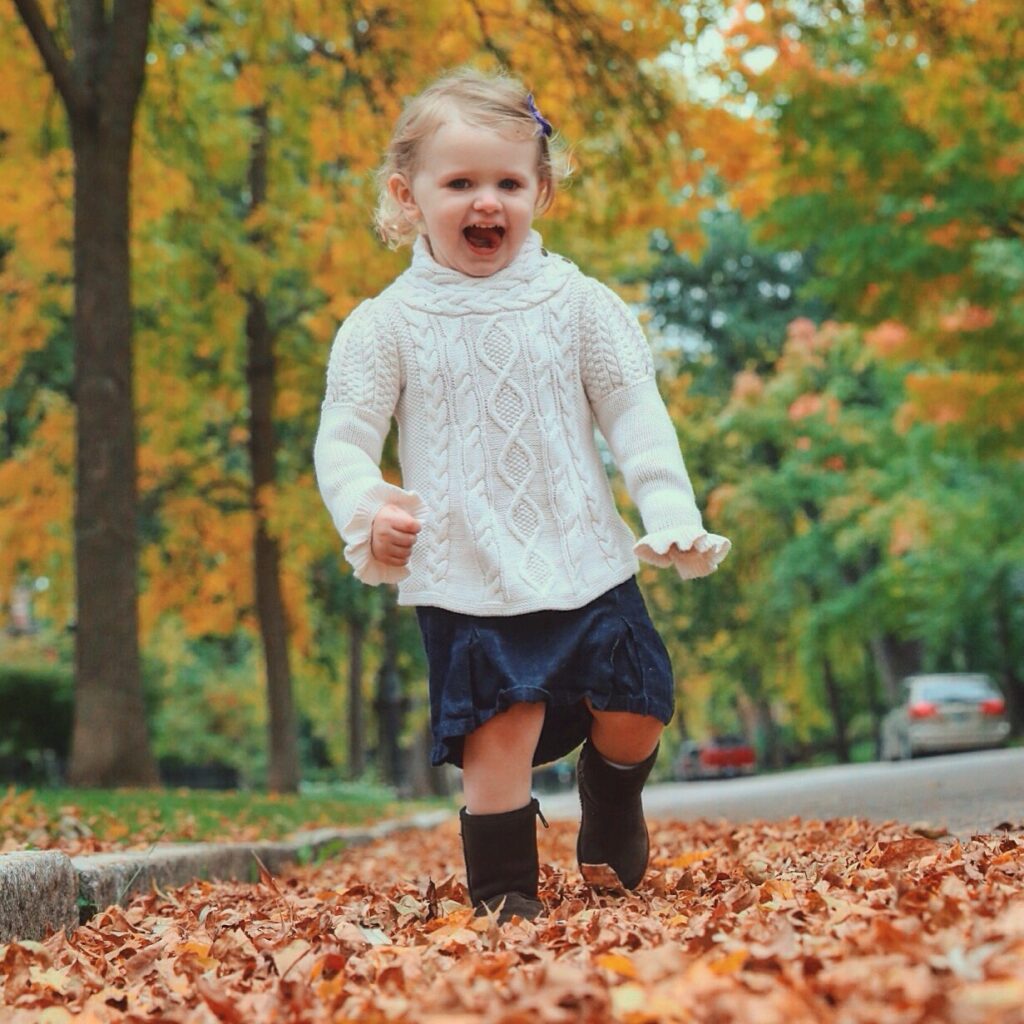 Selecting the right size of clothing for babies and toddlers can be difficult as the size can vary depending on the brand.
But generally, the below sizing pattern is followed in the US for babies and toddlers.
Baby – 0-24 months
Toddler – 2T – 5T
Small kids – 4- 6X
Big kids – 7-16
What Are The Different Toddler Clothing Sizes?
To get an idea of the right fit, you can use the toddler clothing size below for reference.
| | | |
| --- | --- | --- |
| SIZE | HEIGHT | WEIGHT |
| 2T | 32" – 33 1/2" | 26 ½ lbs – 30 lbs |
| 3T | 34" – 37 ½" | 30 ½ lbs – 34 lbs |
| 4T | 38" – 41 ½" | 34 ½ lbs – 38 lbs |
| 5T | 42" – 44 ½" | 38 ½ lbs – 42 lbs |
What Are The Things To Consider While Selecting Clothes For Toddlers?
Selecting the right size is the most challenging part of purchasing a kid's clothes. This could be because the size varies depending on the brand.
So, before you go shopping for toddler items, look at different brands and take a peek at their size chart. Most online shops will have a size chart mentioned that comes in handy when purchasing.
Also, you should remember that while selecting two-piece clothes like a shirt and a pant, the toddler may not fit into the same size for both pieces.
Sometimes you may have to purchase a pant size of 4t and a shirt size of 5.
Most of the clothes come with labels that specify the age of the kid.
But the age may not correspond to the actual size of the kid.
You should use age as a starting point when you begin shopping.
Oftentimes, you will find you end up buying an item that does not match the child's age.
This is the actual measurement that you should consider while purchasing toddler clothes.
This includes the size of the chest, waist, and hip.
You can probably take note of this when you go shopping. But most of the brands do not specify the chest, waist, and hip size.
In that case, you can go by height and weight measurement.
Familiarize yourself with children's clothing size
Up until 24 months, it is easy to select a baby's dress as it is named by the month.
But once you start shopping for toddler cloth, you will find the letter "t" along with age.
This is because toddlers get potty trained at different times, and their dress needs to accommodate the diaper.
The letter "t" tends to be shorter while also allowing more room for a diaper.
Other things to consider when dressing toddlers
Toddler clothes require multiple washing and drying as it gets soiled very fast. Make sure that the cloth you are buying can withstand multiple washes and hold its shape/size well.
Always select clothes made of breathable fabric like cotton.
If the baby is around two years and a little short for the age, you can purchase a dress based on month size.
If you are purchasing European clothes, remember to convert inches to centimeters.
Always buy clothes that are easy to wear so that your toddler can wear them on his own. Bottoms with elastic waist and tops with wide neck holes are great choices.
How To Take The Body Measurement of Toddlers?
Make the child stand upright against a wall with the heels touching the wall.
Place a scale on top of their head such that one end of the scale touches the wall. Now mark the height.
Using a measuring tape, measure from the floor to the marked area.
This will be the height of the toddler.
You should measure the widest part of their chest, which is the area under the arm.
Make sure that the hands are relaxed at the time of taking the measurement.
Using the measuring tape, take the measurement close to the belly button. This is the waist size.
In US size, the height, chest and waist are measured in inches.
What Is T In Children's Clothing Size?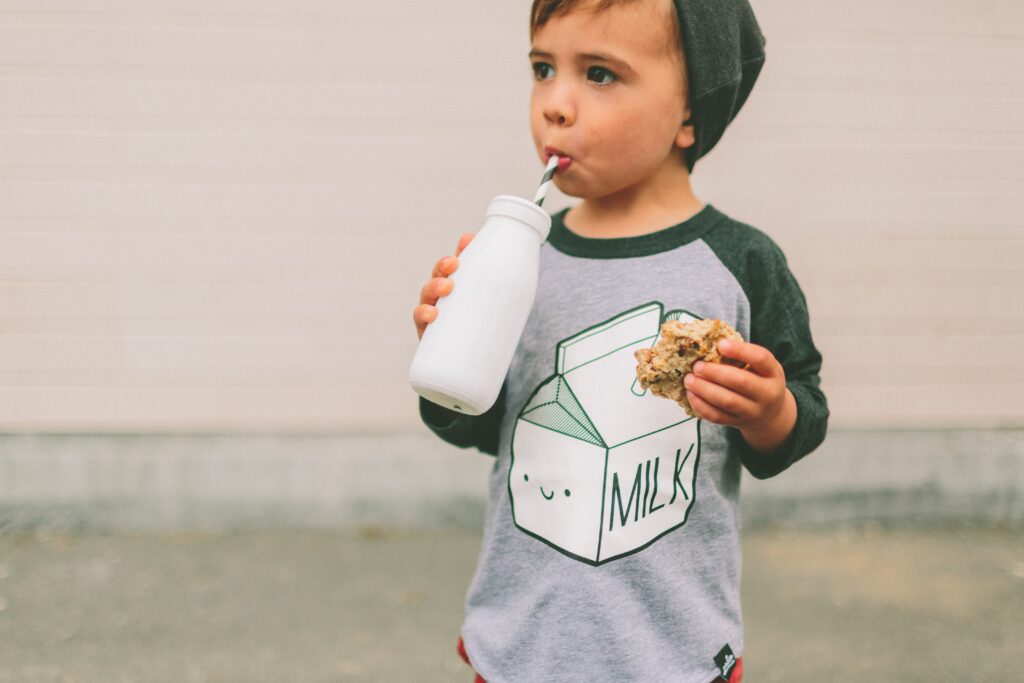 The T in toddler clothing stands for 'toddler'. The number before that indicates the age of the child. Thus, for a two-year-old, you should select a size 2T.
But it so happens that for a two-year-old, there are two sizes – 24 months and 2t. Then how do you select the size?
Always remember that the size 't' has a slimmer fit than the month size. So depending on the chest size of the baby, you should choose between 24 months and 2t.
Another thing you should know is that the size varies from brand to brand. Thus, it would help if have a clear idea about toddler sizes before purchasing a dress.
What Size is 5T?
Size 5T is for a five-year-old toddler and comes after 4T. There is a specific height, weight, waist, and chest measurement for size 5T.
Not all 5-year-olds fit into the 5T size. Some children might need a size smaller than 5T, whereas others need a size bigger than 5T.
Thus, you should measure your child's exact height, weight, chest, and waist size before purchasing a cloth.
Similarly, 5T is not a standard size. The size varies depending on the brands.
| | | |
| --- | --- | --- |
| BRAND | HEIGHT | WEIGHT |
| Calvin Klein | 40" – 42" | 38 – 42 lbs |
| Carters | 41.5" – 43.5" | 38 – 42 lbs |
| Guess | 42" – 44.5" | 37 – 42 lbs |
| Old Navy | 42" – 45" | 40 – 46 lbs |
What Size Comes After 5T?
For most brands, the size that comes after 5T is 6. 5t is the last size in the toddler size chart. Once the child outgrows it, he needs to move to the kid's size 6.
But for some brands, there is a size 5 that comes between 5t and 6. Meaning, depending on your child's actual body weight and height, you can go for size 5t or 5.
What Is The Difference Between Size 5T and 5?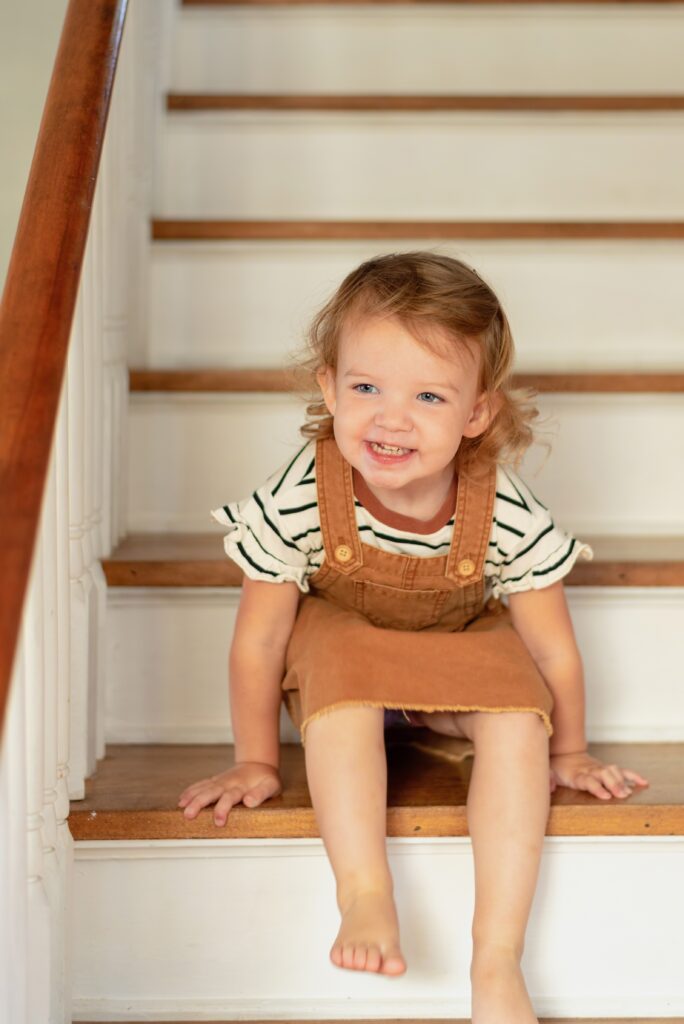 If you are a first-time parent, you will be definitely surprised with the two sizes – 5t and 5. Actually, no brand has specified a clearcut difference between 5t and 5 sizes.
One major difference noted is the size around the waist and hip. For 5t, the size around the waist and hip is more than size 5.
This is probably to accommodate a diaper. A size 5 may also accommodate a diaper, but there will not be enough room for the baby to move freely.
Another difference is that size 5 is longer than 5t. Thus, if your child is out of the diaper, you can go for a size 5. You can probably adjust the length if the child is shorter.
Thus, you should consider the actual height and weight of your child while selecting the size.
Also, as the child grows, the measurement varies between boys and girls. This change in measurement should also be considered while purchasing clothes.
Is Size 4 The Same As 5T?
No, size 4 is not the same as 5T. It is a size smaller than 5T.
5T will be longer and broader than size 4 and can accommodate a diaper.
The bottom of size 4 will not be big enough to accommodate a diaper. Thus, only a fully potty trained toddler can use size 4.
If your child is not potty trained or has a bigger build, you should opt for 5T.
Are 5T and XS The Same Size?
If a brand has both 5T and XS, it may not be the same.
E.g Old Navy has both 5t and XS, both having the same length. Both the sizes are meant for kids in the 5-6 age group. But they do not have a size 5.
So the size XS could probably be size 5. The main difference could be that 5t has a broader bottom to accommodate a diaper, whereas XS may not have this.
Conclusion..
Though shopping for toddlers is a fun activity, at the same time, it can be frustrating and overwhelming as well. Sizing is the main factor that decides whether the child can wear the cloth or not.
Just because size 4t from a certain brand fits your child does not mean that all 4t's would fit him perfectly.
You have to take the exact height, chest, and waist measurements to figure out the right size for your child.
If you are gifting clothes and unsure what size to buy, it is always better to go for a bigger size than a smaller one.
This way, the child can use it in the future once he grows up. Smaller size means he will never be able to use it, and the cloth goes to waste.
Enjoyed this post? Check out this one next!