Some challenges of pregnancy are more out in the open than others. Cravings and morning sickness are easy to hush up, but you're biting off a lot if you want to hide the baby bump the whole time.
Maybe you're getting married and don't want people talking, want to keep going on dates, have a public persona to maintain, don't want your employer to know, or have an extreme sense of privacy about it.
Whatever the case, there's no shame in not wanting everyone to know your business.
However, there's no quickie when it comes to downplaying the big belly. You must adopt a nine-month regimen of camouflage to survive.
Staying in the game for that stretch of time takes a lot of determination and it can diminish your peace of mind.
But if you're up for the challenge, here are some clever deceptions for a covert mommy to pull off.
How To Hide A Pregnancy For Nine Months
Don't Wear Tight Clothes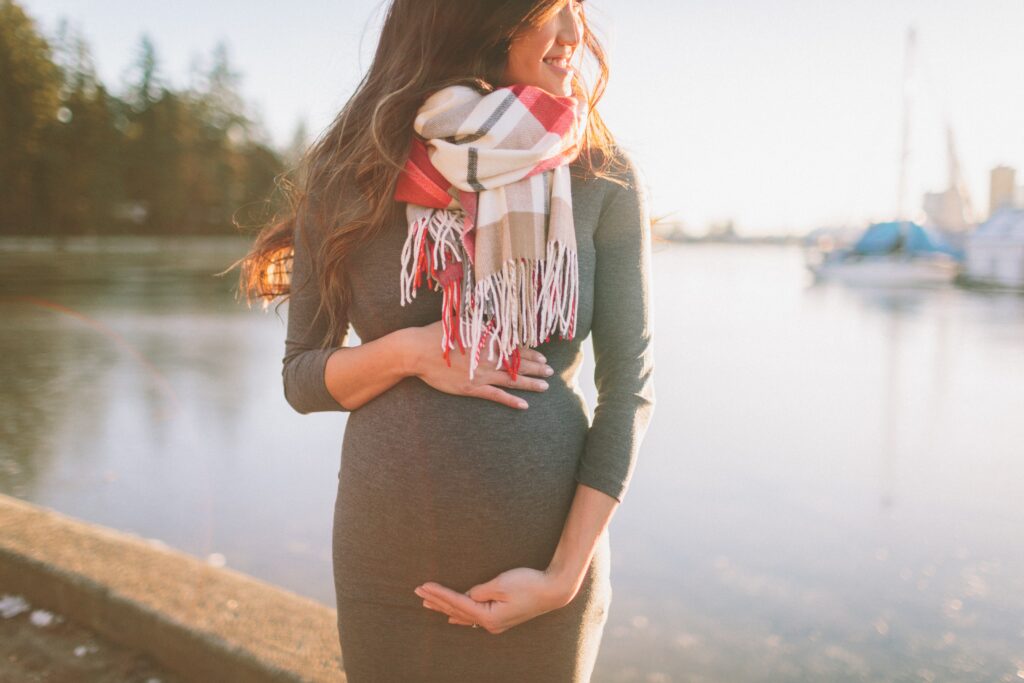 This is first as it's the most obvious one.
Fitted clothes will only draw attention and highlight your growing belly.
Find clothes that aren't too loose but not baggy either, that way it gives a somewhat 'fitted' look even though it's still loose.
A loose dress is a great way to hide a baby bump! Another option is loose, button down blouses.
Naturally bulky clothes, like long tonics, will not make you look pregnant, you may just look a dash bloated or like you gained a tiny bit of weight.
A Balanced Outfit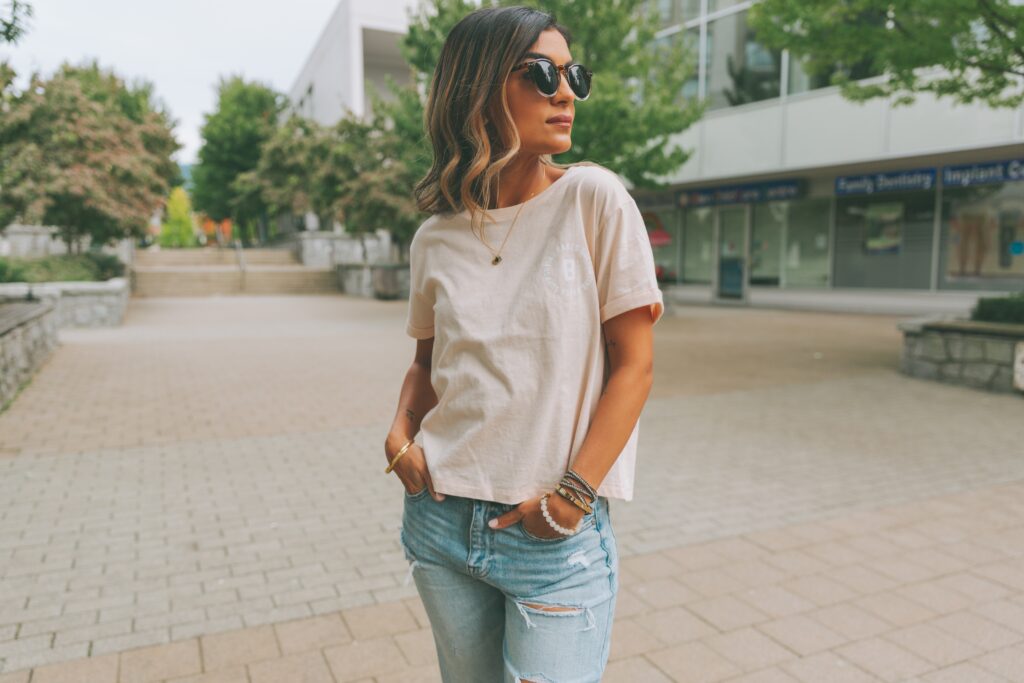 It should be obvious that dressing for pregnancy takes a great deal of strategizing.
Earlier on, wearing loose and big clothing for both tops and bottoms can make you look several pounds heavier than you would prefer.
Make sure to pair loose items with form-fitting items to keep your proportions appearing normal.
If you wear a flowing blouse on top, wear pants that are more fitted to maintain a reasonable figure.
Go with bottoms such as black leggings and easily adjustable jogging pants.
Other useful balancers include long linen blazers, long sweater dresses, tank dresses, and stretchy skirts.
Remember, black is slimming so don't be afraid of wearing some dark colors (even if it's spring!)
Accessories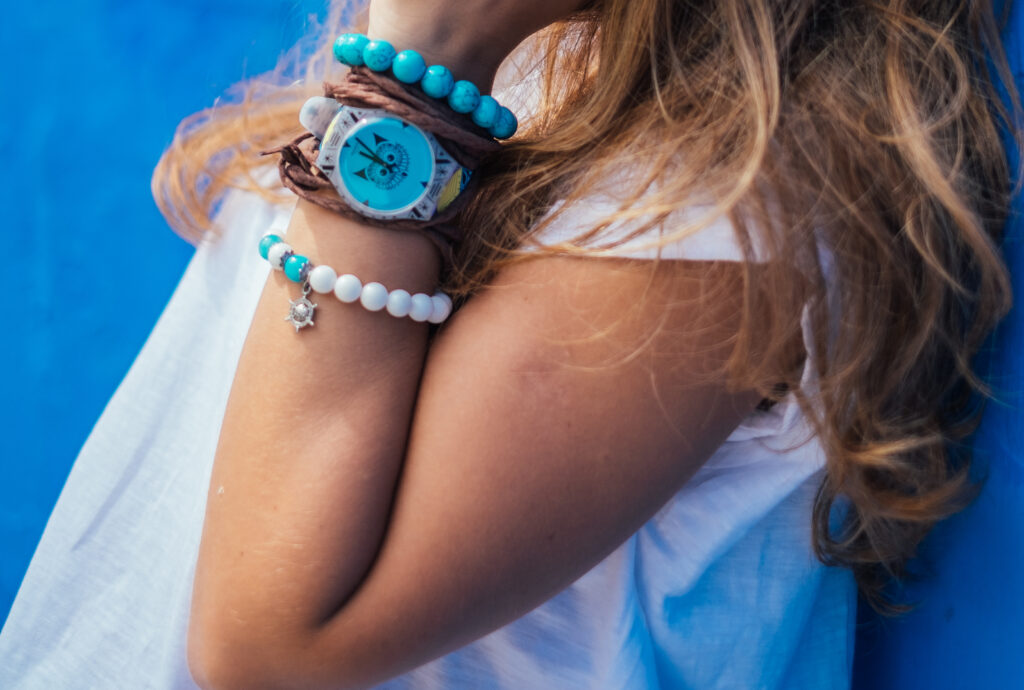 Distraction is a necessity, so wear more accessories than usual to keep yourself stylish while shifting eyes off your belly.
Dazzle with jade bracelets and gold bangles, which are good conversation pieces.
Have people admire your hair and neck by equipping brimmed hats, patterned headbands, and pearly hair hoops.
Make a memorable fashion statement with necklaces, chokers, and big gemstone or hoop earrings.
Get people talking about unusual accessories like an evil eye brooch, metallic hair clips, floral collar clips, and velvet scrunchies.
You can kill two birds with one stone by using big bags or purses too.
These will fit your pregnancy supplies, like vitamins and nausea relief, while covering your bulging belly when they rest on your lap.
Even splurge on a fancy manicure so that onlookers are interested in a flourish of your hands rather than your midsection.
Your pants and belts, on the other hand, should be muted and uninteresting.
Body Language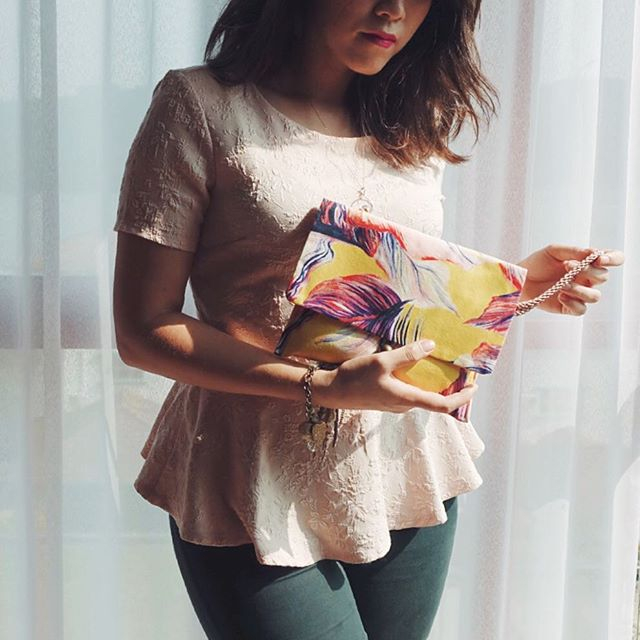 It's common for pregnant women to constantly touch their belly, since it may ease skin irritation.
This habit is permissible in private, but you've got to unlearn it in public if you want your pregnancy to remain secret.
It'll be tempting to rub your stomach, keeping tabs on your little one, so keep yourself busy with other things.
Being distracted on your phone isn't so bad if it helps maintain your cover.
Your body language is a dead giveaway for pregnancy, a sure way to undo all secret-keeping efforts.
With your increasing tummy you'll tend to lower your chest, round your shoulders, and position your neck and head forward.
Resist this by lifting your chest and pulling your shoulder blades back.
You may become stiff while walking, leading to what is nicknamed the pregnancy waddle.
You must practice bringing your feet under your hips, moving the pelvis to a neutral position, adjusting your shoulders back, and tucking your chin in slightly.
Scarves, Shawls, And Wraps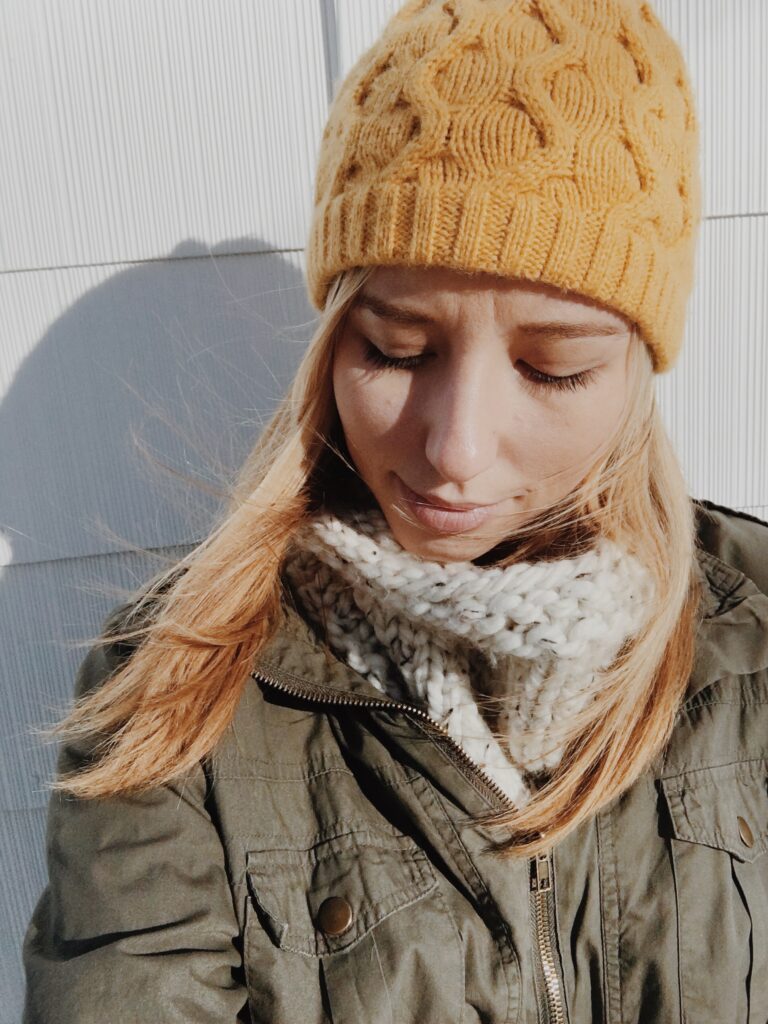 Scarves, stoles, shawls, and wraps are great fashion accessories to disguise your rotundness.
Let fuzzy or chunky light-colored knit scarves hang low and block what your friends and family need not know about.
A scarf made of unusual material can achieve a great allure, wrapped and carried around the shoulders or arms. This is easy to incorporate into work and casual looks.
Don't hesitate to get adventurous and drape them in various fashionable ways, giving people something to admire.
You can cover yourself with a square shawl, thick or thin, and in a variety of patterns. Go for an exotic design or a cute crochet shawl.
Wraps are in these days and in a bunch of attractive variants!
Travel wraps give off a certain je ne sais quoi, while lovely cashmere wraps are easy to add to any outfit.
Also, test out a cotton keffiyeh for an avant-garde appearance!
Dress In Layers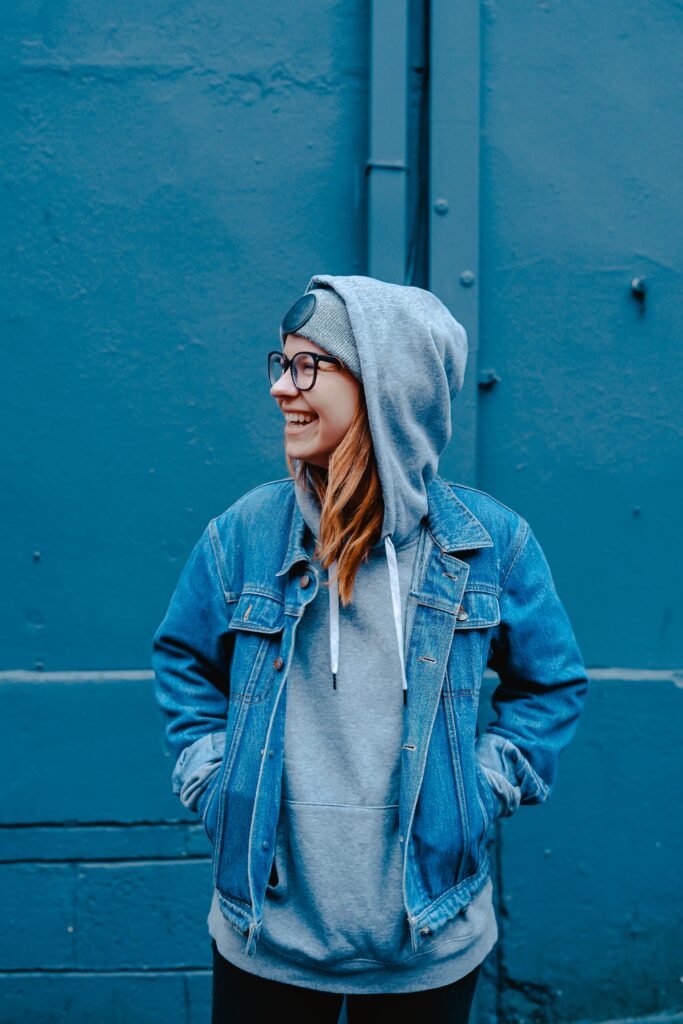 Wearing layers of clothing isn't just useful when you're not sure how hot it'll get.
Pile on fashionable layers to hide your baby bulge.
If a situation demands you remove one article of covering, you should have plenty more underneath to compensate.
You don't want to stifle yourself though, so buy in a size larger than usual.
Try a loose shirt with a long cardigan over top, coupled with a breezy duster.
A crotchet jacket can go well with a tunic sweater, or pair a ruffle dress with a slick jacket.
Plaid ponchos are in style too, and they go well with slimming plush sweaters. You would also be surprised by how easily a chic blazer can be added to a casual outfit for a charming modern look.
Have fun and experiment, whether it be with long polo sweaters, duffle coats, or denim jackets.
Draw Attention To Other Assets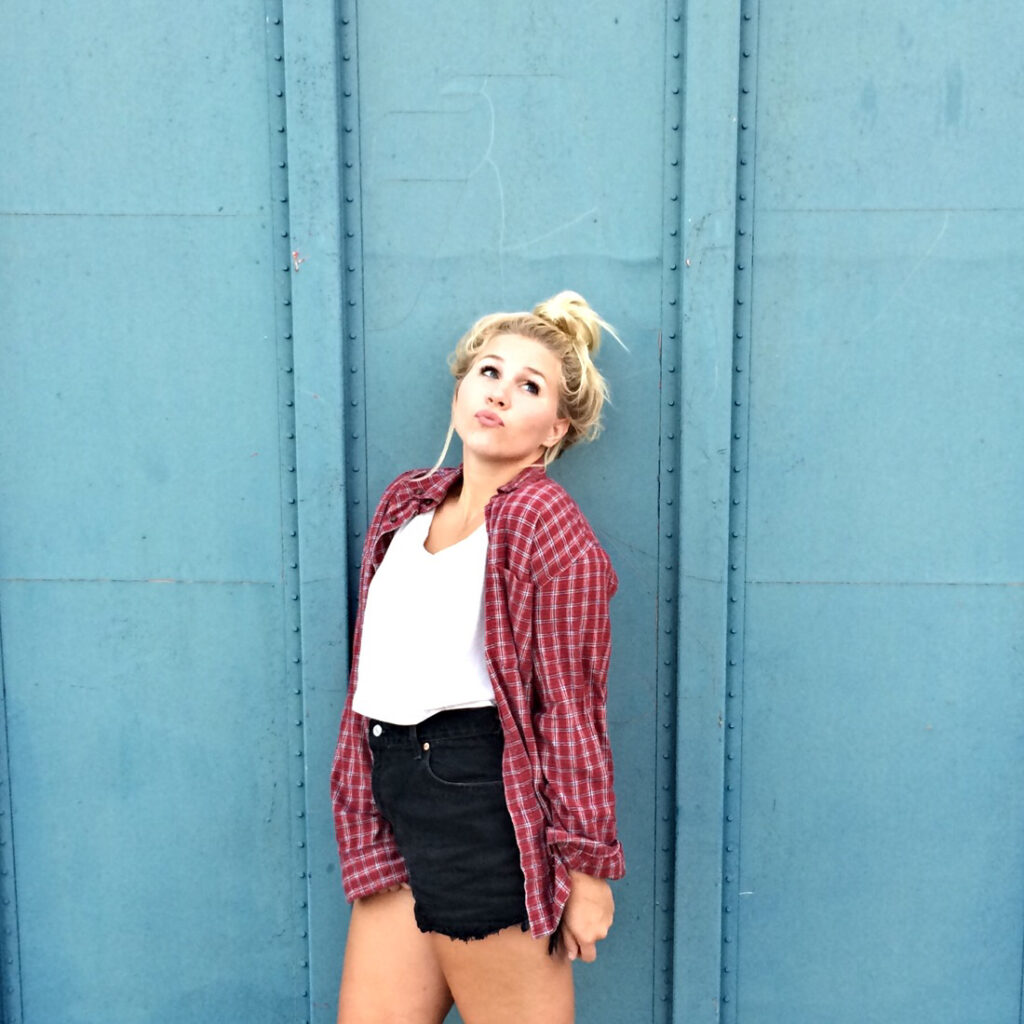 In the second and third trimester, your breasts will grow larger and heavier, which you can use to your advantage. (If you're comfortable of course! I personally loved the bigger breasts while pregnant)
It may be a heavy load that causes back pain, but this development calls attention to your bust and away from your belly.
You might put your hair up so as not to obscure the view, and enhance them with highlighting powder.
This may seem silly but it's basically a magicians trick. You're diverting peoples attention away from your growing belly naturally.
A chunky or bouffant updo that lets fall a few strands of hair is ideal for this.
Since you'll be growing bigger you'll want room to breathe, so it only makes sense for you to open your collars and wear v-necks and scoop necks.
As you can imagine, wearing push-up bras or two bras at once can compliment such a look.
In addition, a neckpiece like a pendant or Kundan will magnetize people's eyes.
Dress your top half with loud blues, reds, purples, and oranges for maximum impact.
As the third-month approaches, wear comfortable clothing in private, but when you go out, accessorize accordingly.
Remember, jackets, shawls, and scarves are your best friends.
Enjoyed this? Make sure you read all about pregnancy hacks next!