Grandparents play such a special role in a child's life, and have the wonderful job of spoiling their grandchildren each time they see them!
If your grandchild's first birthday is coming up, but you aren't sure exactly what to get them, we have rounded up good ideas for you to pick from.
The below list covers gifts for just about every grandchild, and the gifts are sure to be a great hit at their first birthday!
Best 1st Birthday Gift Ideas From Grandparents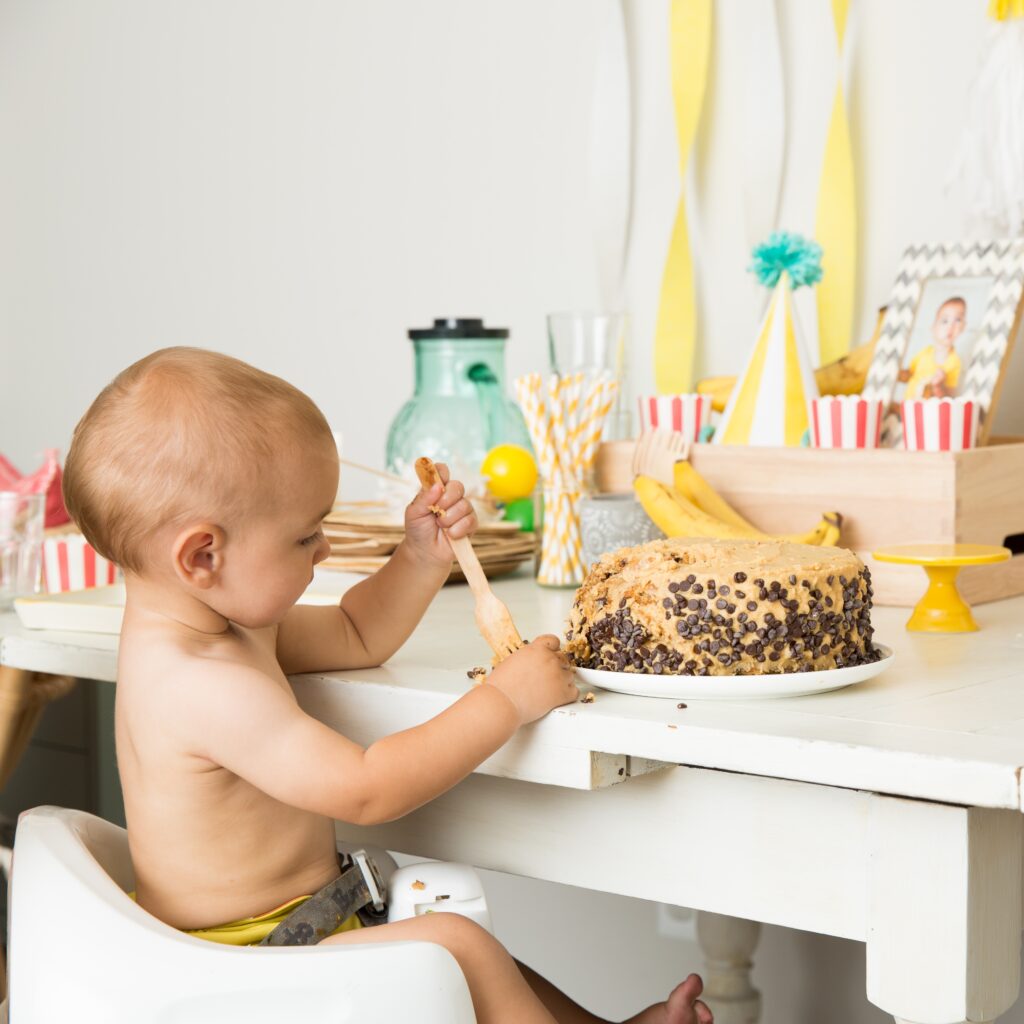 Baby Balance Bike
Every toddler needs a balance bike, and it works as a great gift for grandparents to give! This balance bike can be used from a year onwards and helps to develop muscle strength, coordination, and balance. It is the first step towards riding a peddle bike.
Having a balance bike opens up some great opportunities for you to take your grandchild out to the park to ride and play!
Building Blocks
Building blocks are so great for toddlers and babies to play with. They offer hands-on play from young, and are a perfect size and shape for little hands!
The great thing about these Mega Building Blocks is that your grandchild will play with them for years, and they can be combined with other sets to build the collection – giving you good options for presents for their next birthday!
Learning Station Workbench
All kids love to build and act like dad fixing up around the house, so your grandchild will love a little Learning Station workbench where they get to hammer and screw in their own little nuts and bolts.
This workbench station will keep them busy for hours on end, and it helps to improve hand-eye coordination and problem solving, so it is way more than just fun playtime!
There are many different activities included with this one play bench, so your grandchild will never grow tired of it, and the bright colors and bits and bobs are sure to be a favorite of theirs.
Personalized Books
Books are always such great presents, and to make the present even more special, you could have a personalized book made up for your grandchild's first birthday.
This personalized ABC book will include your child's first and last name, where they are from, and even a dedication page from you.
It is a book that they can keep forever, with mom and dad reading it to them at first, until they eventually learn to read it on their own!
You May Be Interested In: 35 Kids Party Games For All Ages! (INDOOR & OUTDOOR!)
Leapfrog Learning Tablet
Your grandchild might be too young for an actual tablet, but this doesn't mean you can't start them off with an age-appropriate option.
The Leapfrog Learning Tablet is age-appropriate for 1-year-olds and will offer them ages of learning fun.
The tablet has color icons that can all be pushed, and each activates a unique pattern of colors and sounds.
It is a fun way for your grandchild to learn about colors, shapes, numbers, letters, animals, and more.
Nightlight
Your grandchild would love to have their own nightlight in their room at night to comfort them and help them fall asleep.
This cute bear nightlight comes with a remote for mom and dad to control and has 9 different colors, as well as a timer and auto-shutoff.
The nightlight can also be a way for your toddler to know that you are thinking of them, and to help them soothe back to sleep when they wake up in the middle of the night.
Outside Playset
Outdoor play is always encouraged for children, and to have your grandchild really love their outdoor time, this playset is a great gift.
This playset comes with a small slide, a safe swing set, and even a little basketball hoop for budding sports players!
The playset is large enough to last quite some time but small enough to fit in most gardens. It will give your grandchild lots to do in the garden!
Musical Instruments
It is never too early to introduce children to music, and this wooden musical instrument set is perfect for your 1-year-old to start making some fun sounds.
The set includes all types of fun instruments for them to try, including shaking, tapping, blowing, and beating instruments.
They can experiment with all types of movements and sounds and come up with their own rhythms and beats.
All of the wood is non-toxic and safe, and there are no paintings or coatings on the wood which might be harmful to kids. The round-edge design of the instruments also makes them wonderfully safe for little ones!
Personalized Puzzles
Puzzles are a great way to keep little hands and minds busy, and at 1-year-old, simple puzzles are the best.
To make the gift even more special, you could have a personalized puzzle in the shape of their name.
This will also help with early letter introduction, and help with problem-solving as well.
The puzzles are bright and colorful and are a toy that they can keep for years.
Plush Sports Ball Play Set
Your grandchild might be too young to be on an actual sports field, but they can still get to know all the different types of sports and balls that come along with them with this fun plush sports ball playset!
The balls come packed into a soft sports bag, and your grandchild can throw, kick and play with the different types of sports balls included in the set, which are a basketball, a baseball, a football, and a soccer ball!
Inflatable Play Center
If your grandchild's first birthday falls in summer, this inflatable play center is a great option!
They can spend beautiful summer days playing in the cooling water, and enjoy the slide, the paddle pool, the hoop throwing, and the water sprinklers that come with the play center.
Toddler Trampoline
Kids love trampolines, and your grandchild might be too small to tackle a full-sized trampoline just yet, so this Little Tikes 3-inch trampoline is ideal for them to bounce on.
It is small enough to fit inside the home, and it has a stabilizing handlebar to making jumping safe!
Enjoyed this? Make sure to read these next:
First Birthday Time Capsule Ideas For An Unforgettable Gift
10 First Birthday Gift Ideas To Promote Learning and Creativity