Looking for unique and beautiful baby shower keepsake ideas for mom?! We've got you covered with the best ideas and suggestions the expectant mom will love!
Baby showers are always such a magical celebration. A mom is anticipating the upcoming birth of her new baby, and the people closest to her spoil her with some beautiful, and practical, gifts, and spend time together celebrating.
A baby shower can go by so fast, so to help the mom-to-be remember her special day, and have something to keep as a token of the day, you should give her a thoughtful baby shower keepsake.
Baby shower keepsakes can come in all different shapes and sizes. We have rounded up the best baby shower keepsake ideas for moms, to help them remember the love they felt on that day!
Baby Shower Keepsake Ideas For Mom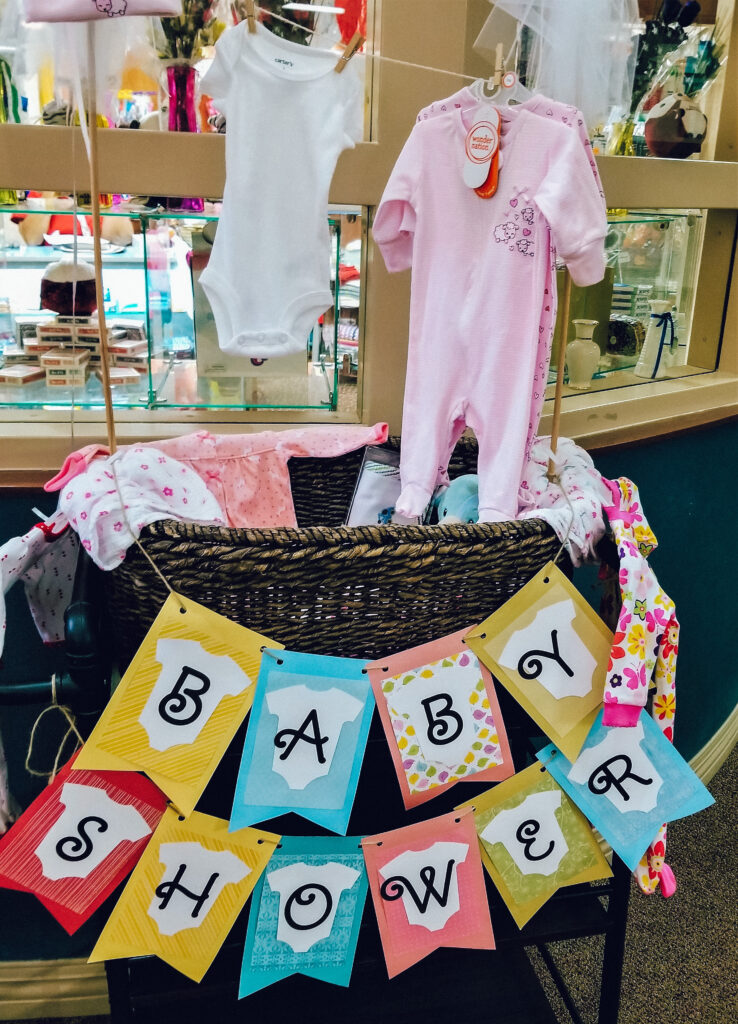 Ultrasound Watercolor Print
Parents keep their ultrasound pictures of their child for many years. They are beautiful reminders of her pregnancy, and the excitement you as a parent felt waiting to meet your baby.
You can now turn these ultrasound pictures into the most stunning watercolor prints, to frame and hang on the wall. Under the watercolor ultrasound picture can be the family's surname, the date the scan was taken, and how far along mom was in her pregnancy.
Not only is this a wonderful keepsake to give a mom at a baby shower but the watercolor print will look stunning in a nursery!
Keepsakes Baby Box
The keepsake you give to the mom-to-be at her baby shower doesn't need to be completed. Like this keepsake baby box, she can add in memories along the way once her baby is born.
This Pooh Classic Baby Box is absolutely stunning and has compartments to document memories along the way! It includes spaces to keep the baby's first mittens, treasures, and memories.
She can keep cards and wishes from her baby shower in the card compartment. And then start adding in more memories as her baby is born and as her baby grows.
The box itself is in a classic Disney style and would fit into any nursery wonderfully.
Baby Wishes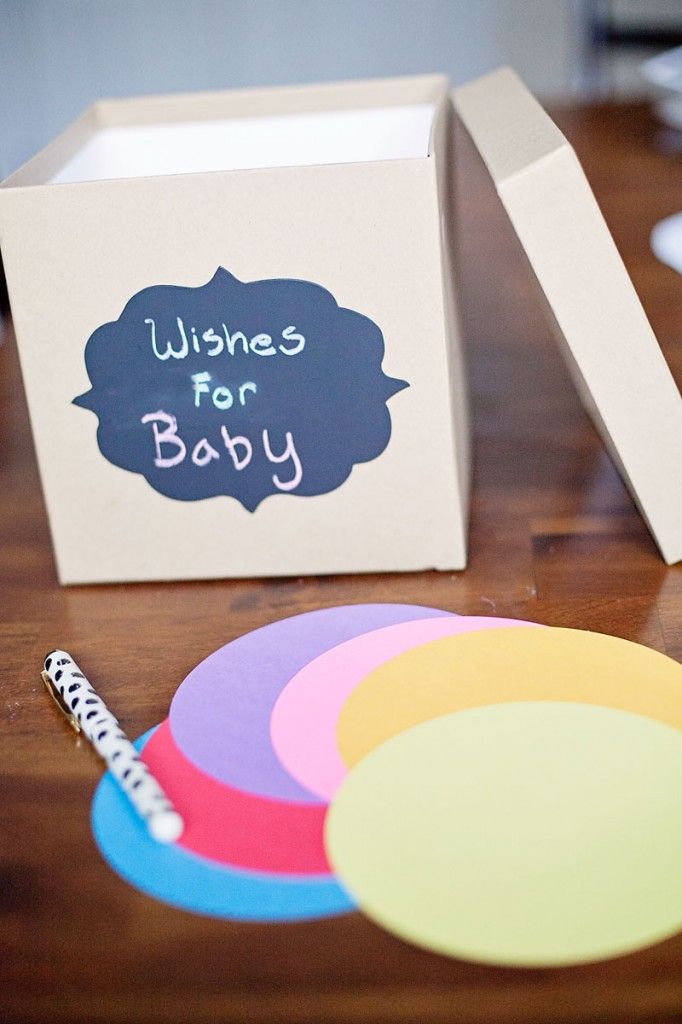 An easy, DIY keepsake you could give to a mom for her baby shower is a collection of wishes from guests. You would need a little box to keep the wishes in, and you could decorate it however you want.
Place pieces of paper out for guests to write their wishes for the baby on, which will then be placed into the box. The mom is then gifted this on her baby shower, and she can keep it for years to come, going back and reading all the wonderful wishes from family or friends.
She could even gift this to her child one day when they are old enough, for her child to read through when they need a bit of love and inspiration. It is a small keepsake that holds so much love and promise.
Baby Shower Puzzle Guest Book
A guest book signed with well wishes from guests at a baby shower is a popular keepsake, but you could change this up a bit and create a completely different type of guest book.
A great idea for this is this baby grow puzzle made from wood. All the puzzle pieces can be signed by guests at the party, and put together to complete the puzzle.
This makes a great piece to display on the wall or on a shelf in the nursery, and the baby can even use it as a fun puzzle when they get older!
It is a wonderful personalized gift that is a little different from the normal guest book usually given as a keepsake, and looks great when on display too!
Baby Shower Charm Bracelet
A baby shower charm bracelet is such a wonderful keepsake to give the mom-to-be. The charm bracelet could start off with a few charms, and there are some beautiful ones out there for pregnant moms, and then the mom can add on new charms after her baby is born.
This is not only a thoughtful gift, but one that the mom can use as well. She can wear the bracelet to remind her of her pregnancy and keep special charms close that document her little one's life.
It makes for a great gift going forward as well, you could give her a new charm each year on her baby's birthday, Christmas, or her birthday.
Baby Nursery Decor Set
Another idea for a baby shower keepsake for a mom is a baby nursery décor set. You could gift her a décor set that doesn't have to be used only in a nursery, but which can be used for the child's room as they grow.
This star and moon set is absolutely gorgeous and will be a perfect addition to the child's room for many years. It can be a reminder of the special day the mom had when she received the gift, and it will add something so special to her baby's room too.
Decision Coin
Those who are parents know that you don't get excited to change every nappy, and there are often arguments between mom and dad whose turn it is to do a diaper change or feed the baby.
To help make these decisions easier, you could gift the mom a decision-making coin. One side says mom's turn, and the other says dad's turn. While this will likely be used quite a few times during the first few years, it is a small keepsake for the mom to hold onto as her child grows.
The small keepsake coin can be kept in her purse, jewelry box, or displayed in a frame, and remind mom and dad of all the tiring hours spent looking after their now-grown baby!
Birthstone Necklace
If you know the month the baby is going to be born in, you could gift the mom a birthstone necklace. Even better, you could have the necklace engraved with the baby's initials, if the mom and dad have chosen a name!
The necklace features a gemstone, which would be the birthstone of the baby. The mom can wear this around her neck as a keepsake of her special day, and as a reminder that her little one is always with her.
It is a wonderfully sentimental gift that the mom can keep forever!
Personalized Candle
A candle is always a great gift! Bonus points if you have a candle personalized – it would make for a great keepsake for a new mom.
There are services that personalize candles, and you could add in the mom's name and her due date to the front of the candle. You could choose her favorite scent, or a calming scent, for the candle.
The candle can sit on display in her room or in the nursery. This is a beautiful reminder of her baby shower and her great friend who gave her the candle (hehe).
Family Album Scrapbook
A new baby means the promise of so many new memories and photographs!
Keeping these memories cherished is so incredibly important. If the mom loves DIY and crafts, you could give her a family album scrapbook to capture all the memories of her new journey.
The photo album scrapbook can be personalized to document her family's adventure with their new baby. Plus, it can be kept and cherished forever!
Enjoyed these baby shower keepsake ideas for mom? Make sure you check out these posts as well:
19 Funniest Baby Shower Gifts You Have To See!
How To Play Baby Shower Memory Game (+ FREE Printable!)