There are many decisions that you will need to make as a parent, and one is whether you should purchase a co-sleeper or a Pack N Play for your baby.
You will find many arguments for both (I know I went back and forth for awhile!), so to help you out a bit, we have gone through the pros and cons of each, and the best ones for your baby!
Co-Sleeper Vs Pack N Play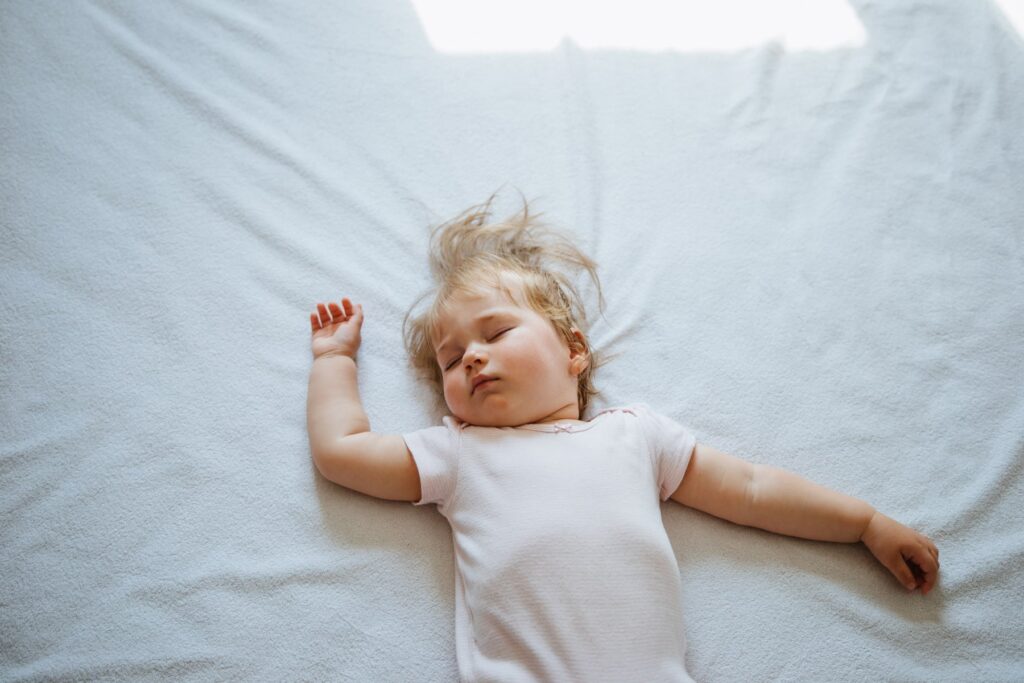 What Is A Co-Sleeper?
A co-sleeper is a new variation of a classic crib, modified to sit right next to your bed. This keeps your baby close to you during the night and gives you easy access to them when they wake, and full view to keep a watch on them during the night.
Co-sleepers have an open area where they connect to your bed, with the other three sides being walled in to keep your baby protected when asleep. These three walls usually have mesh sides so that you can keep an eye on your baby from all angles.
Co-sleepers are becoming more popular with parents who are for co-sleeping but are nervous to have their baby sleep in their own bed, or who don't have a bed big enough for them and their baby.
Pros of a co-sleeper:
A co-sleeper is very portable, and most can be turned into a four-walled bassinet which can be placed anywhere in the home, or taken away on vacation.
The most important factor of a co-sleeper is that it allows for co-sleeping (duh!), and all the benefits this brings, without your baby actually sleeping in your bed.
Parents have easy access to their baby with the one wall being opened to them, and can easily feed or nurse their baby during the night.
A co-sleeper allows for a safer way to co-sleep, so there is no risk of your baby being harmed when sleeping in your bed.
Cons of a co-sleeper
Some co-sleepers are not adjustable to fit different bed heights. Make sure that the one that you choose can be adjusted to the height of your bed.
Co-sleepers can only be used for up to 6 months, with each brand having a different age limit.
What Is A Pack N Play?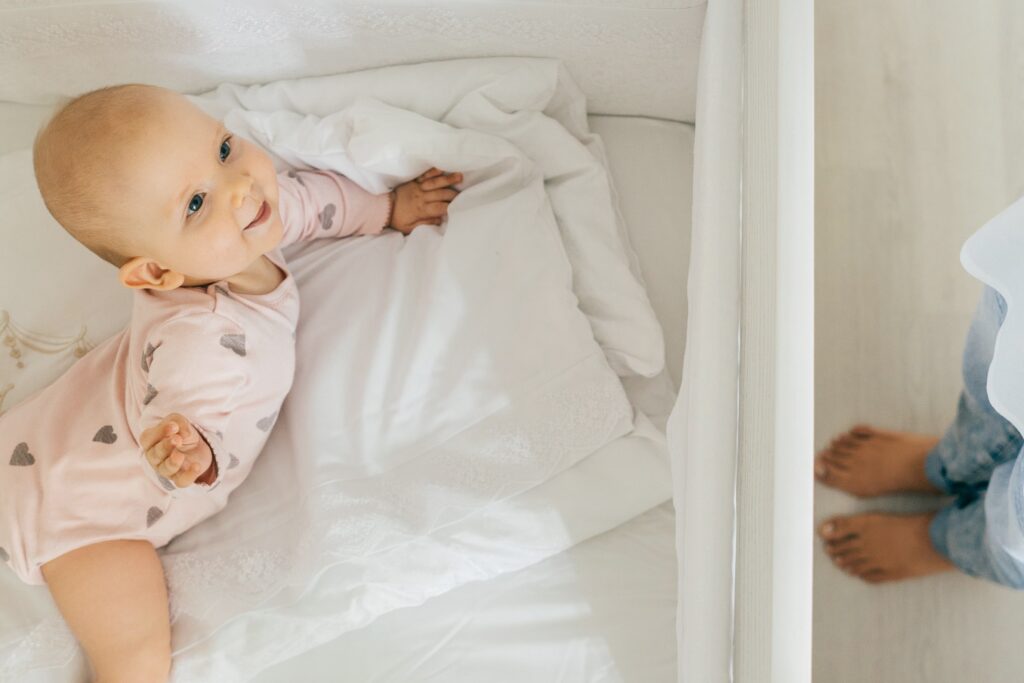 A Pack N Play is a portable fold-up cot for babies to sleep in, play in and stay safe in when mom or dad is busy.
Pack N Plays are made with high walls and fold away to a compact size, which allows them to be very portable, and safe enough for a baby to use for quite some time.
While they are considered a temporary sleep solution for when you are on holiday or staying away from home, many parents use Pack N Plays as their baby's main sleeping area, as they really are just incredibly versatile and portable, you just need the one Pack N Play at home for so many uses.
Pros of a Pack N Play:
The portability of a Pack N Play is what makes it so great. It can be moved from the nursery to the lounge and all over the house easily, and easily folded away and stored in the carrier bag to be packed away when leaving home.
Pack n Plays are very versatile and can be used for your baby to play in, to sleep in at night, or to nap in during the day.
Pack N Plays often come with some handy accessories, such as a changing table, an infant-bed insert, and even toys.
The high mesh walls of a Pack N Play allow you to keep an eye on your baby while they play, with the high walls keeping your baby safely contained in the Pack N Play.
Cons of a Pack N Play
Many Pack N Plays require mattresses or bedding that are not regular sized, so it can be difficult finding the right size. Sheets and bedding need to be tight fitting to not pose a hazard.
Certain Pack N Plays can be quite difficult to set up and fold away. The better quality ones are not as difficult; you just have to do some research before choosing one.
You May Also Like: Glider vs Rocker
The Best Co-Sleepers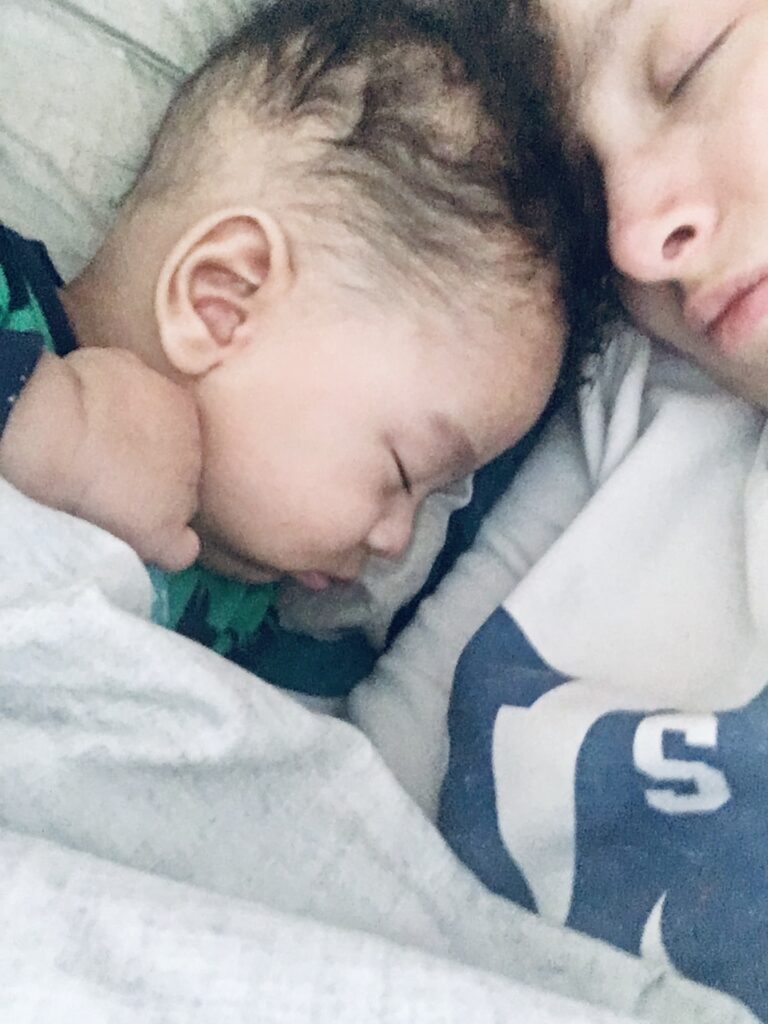 Here are two of our absolute favorite co-sleeper options for you to use for your baby if you decide to go the co-sleeping route…
Mika Micky Bedside Sleeper
Mika Micky Bedside Sleeper Bedside Crib Easy Folding Portable Crib,Grey
Easy to attach or remove from parents' bed using the two fastening straps provided.
7 height positions to suit parents' bed. Two-side mesh makes more breathable and cozy room.
Easy-open side panel for bedside mode.
Stable bottom supported and comfortable mattress with sleeping board.
Suitable from Birth to 5-months/33lbs or until baby can pull themselves into an upright position.
Buy Now
This easy-to-attach co-sleeper uses two fastening straps to attach to the bed, keeping your baby as safe as can be while they sleep.
There are 7 different height positions available to suit the height of your bed, and two mesh sides make the co-sleeper breathable and cozy for your baby.
The stable bottom is sturdy and strong and has lockable wheels to make the co-sleeper easy to move. Included with the co-sleeper is a firm, comfortable mattress for your little one to sleep on.
Suitable for babies up to the age of 5 months, the co-sleeper will act as the perfect accessory for when you want to safely co-sleep for the first 5 months.
Baby Bassinets Co-Sleeper
Baby Bassinets – Adjustable and Easy to Assemble Bassinet For Safe Co-Sleeping
For Baby Newborns Up to 6 Months - Our baby bedside sleeper is the ideal baby furniture for your nursery needs. With a strong, sturdy aluminum frame and comfy, wide base, our bedside basinet is easy to assemble and meets all Consumer Product Safety Regulations
9-Setting Height Adjustment - From baby room to living room, our bedside crib can adjust to nine different heights to make sleeping, breast-feeding a breeze. Slides easily into place and latches securely so baby is always safely by your side.
Buy Now
This Baby Bassinet Co-Sleeper is suitable for babies up to 6 months old, and keeps them safe and comfortable next to you in your bed, without taking up any of your bed space!
The co-sleeper has a strong, sturdy aluminum frame, and a wide base to give baby enough room during the night.
You can adjust the co-sleeper to 9 different height positions, so it is sure to match the height of your bed. It slides easily into place onto your bed and latches on tightly for added security.
It is an easy-to-set-up co-sleeper and is adjustable to be used as a co-sleeper, or a four-walled bassinet for when your baby naps during the day.
The Best Pack N Plays
If you decide that a Pack N Play option is best for your baby, here are two great options to choose from:
Graco Pack N Play Playard
The Graco Pack N Play Playard is as versatile as they come! It will serve so many different purposes in your home, to make caring for your baby easy!
You can change the featured newborn seat to a baby changer in next to no time, and use the deep bassinet to keep your baby safe while they sleep or play during the day and night.
For newborns, there is a higher adjustment to use to keep little ones higher up, which can be removed as your baby grows and starts pulling themselves up.
It comes with great accessories, and is so easy to set up and pack away!
Joovy Room-Playard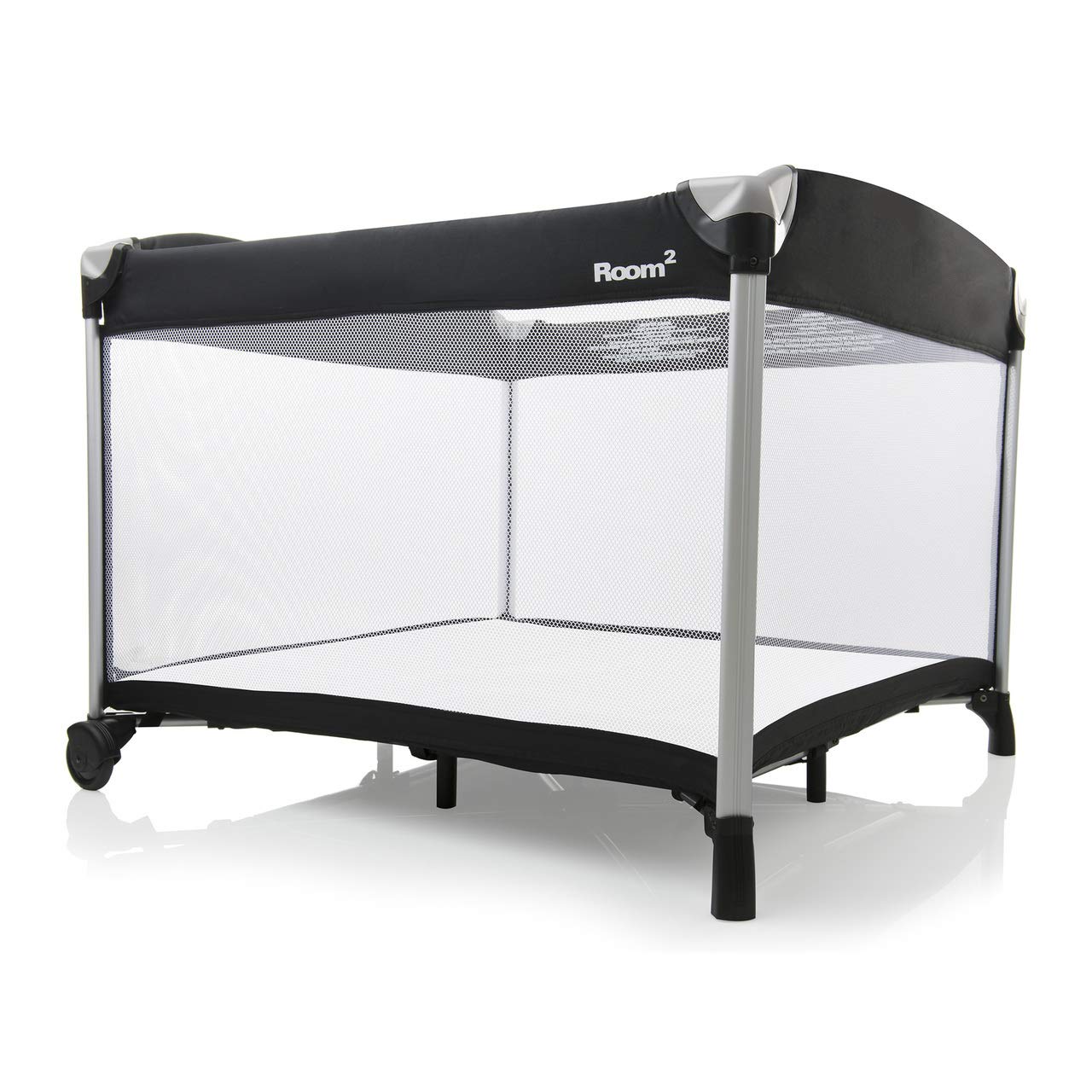 Joovy Room²-Playard, Portable-Playard, Playpen
The new room2 (Room squared) is nearly 50% larger than most traditional playards, so you will be able to use it longer and play more
Nearly 50% larger than most traditional playard with over 10 square feet of space, baby has plenty of room to play and stay entertained. Reliable, durable and built for endurance. Perfect for twins
An essential piece of gear for families with twins, offering abundant room for two babies. Low center of gravity. The heavy duty padded mattress supports a baby from 0M+ up to 35". 2 wheels help in moving the playard.
Buy Now
The Joovy Room Playard is beautifully simple. It is larger than most other playards, which means it will last your baby longer, and they have more room to nap and play. It is also a great option for families with twins!
With a low center of gravity, there is no chance of the playard tipping over. It packs away and sets up really easily, and features two wheels to move the playard easily around the home.
It is simple and yet so effective, and is one of the most comfortable, breathable, and safe playards you could use for your baby!
Co-Sleeper Vs Pack N Play
Whether you choose a co-sleeper or a Pack n Play will depend on your family's needs. If you just need somewhere for your baby to sleep and you are wanting to try co-sleeping, then a co-sleeper would be best.
If you want a more versatile option, and something to last longer, a Pack N Play is a great option, and can be used for quite some time longer, for playing, sleeping, and napping! The Pack N Play would definitely be the more budget-friendly route as you will use it for a lot longer than a co-sleeper.
If you have the budget (or very generous family members at your baby shower) you can opt for both and live the best of both worlds!
Enjoyed this article? Make sure to check out these:
27 Weird Pregnancy Symptoms No One Told You About
10 Tips To Promote A Faster Postpartum Recovery